In Jiu-Jitsu, the kimono we wear is called a Gi. When we compete there are two styles of competition, gi, and nogi. Both styles offer a different feel for the game. We are on a mission to discover the best brands on the market to share with grapplers or parents interested in finding the best brand to train with. We prefer nogi because it allows us to be more agile in our movements, but jiu-jitsu was originally started with training in the Gi.
Like the clothes we wear on the street, gi's allow grapplers to stand out and look good while competing or training. There are three colors that gi's usually come in blue, black, and white.
Here is a list of some awesome brands to check out! Because you are here, we have some exclusive discounts for some of the Gi's listed below!
The Best Jiu Jitsu Gi's on the Market
This list of gi's will be an ongoing list of all the companies that we like. We buy a new Gi or get gifted them pretty often and have tried most of the products on the list. If we have not tried their Gi, chances are we have their rash guards, have a pair of shorts or asked someone who does what their experience with the brand is. With that out the way, here is our list.
Future Kimonos
Recently Future Kimonos release an awesome-looking Gi that everyone was waiting for. We had to jump on the pre-order list when we got the email stating that they were going to release this. 
Future Kimonos released the Pro Series Kimono that starts at $230 (on par with companies like Moya) in black and white colors. We personally love the simple design of both Gi variations and love the attention to detail that they put into the patching.
For anyone that knows us, WE LOVE FUTURE KIMONOS. From their rash guards to their Gi's they really do not miss. The one common trend that we hear is that the product does take a bit longer to get to you but we believe that people are just spoiled by Amazon.
All items on the Future Kimonos website are 15% off using our code so if you are in the market for a new Gi be sure to click the box at the bottom of this article!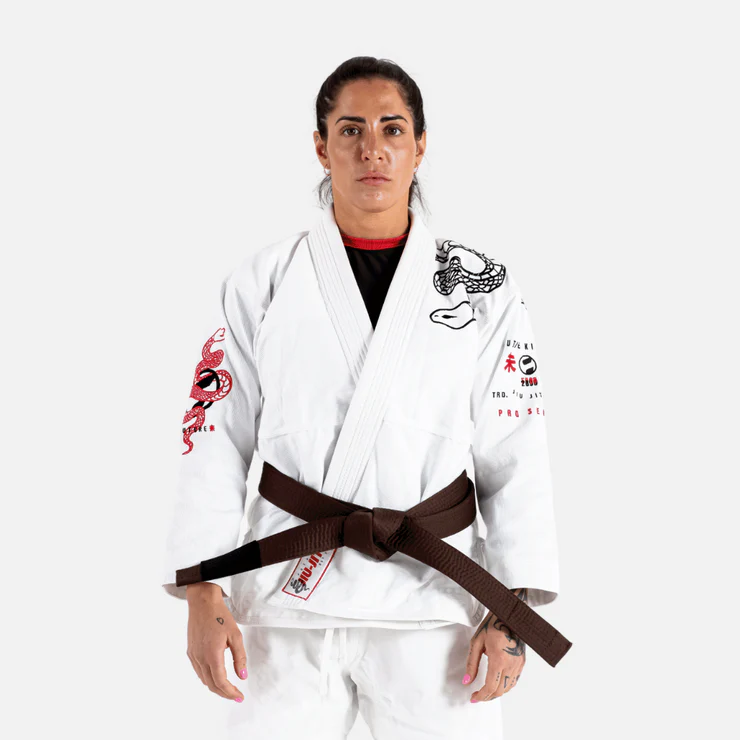 Sanabul
Sanabul is a well-known brand that offers a variety of combat sports gear and apparel, including BJJ gis (uniforms). Sanabul BJJ gis are popular among practitioners of Brazilian Jiu-Jitsu due to their quality, affordability, and stylish designs.

Sanabul gear is easily accessible on Amazon and is most people's first choice when they start to train and get on the mats. We know this because when we first started a lot of the guys we trained with had these Gi's on. If you are into combat sports as a whole this brand has something to offer you not just with Gi's.
Sanabul gear is already affordable but with our code 'GRAPPLERGRAVEYARD' you will get 10% off your entire order! Check out their latest pricing today!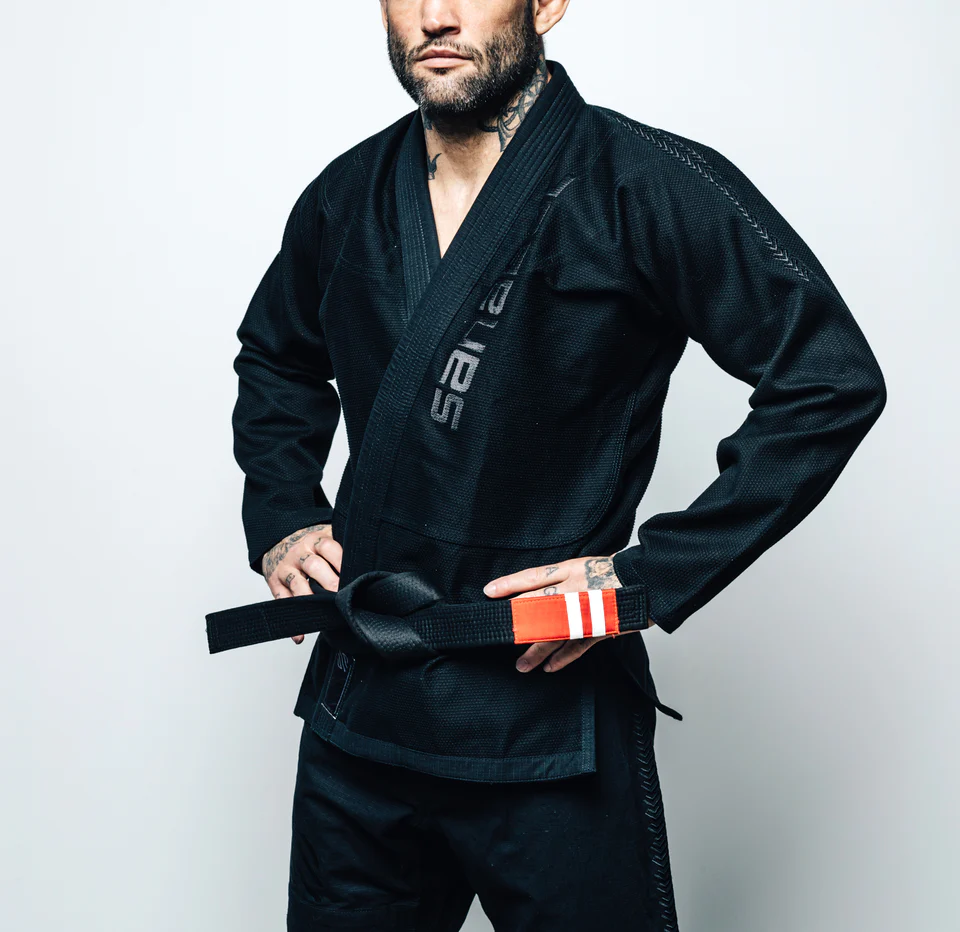 Gold BJJ is a combat sportswear company that specializes in producing apparel and gear for Brazilian Jiu-Jitsu (BJJ) practitioners.
Gold BJJ is known for its high-quality and stylish products that cater to the needs of BJJ athletes. The company offers a range of gear, including BJJ gis (uniforms), rashguards, shorts, spats, and accessories such as backpacks, hats, and patches. Their products are designed to withstand the rigorous training and competition demands of BJJ while providing comfort, durability, and mobility.
One thing that we love about Gold BJJ is how great their customer service, their engagement, and how well they treat their community. They strive to build camaraderie among BJJ practitioners and do a great job at doing so. Check out their latest pricing below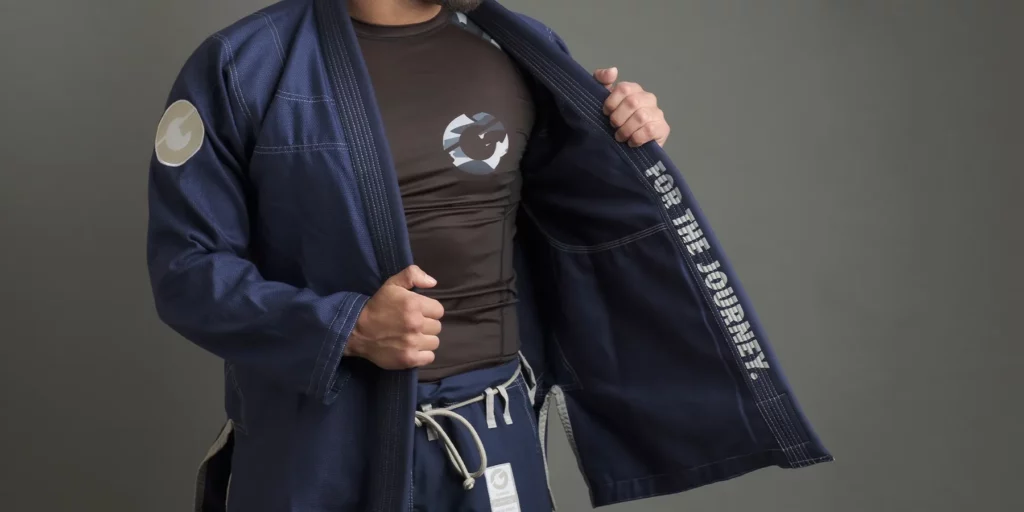 Elite Sports
Elite Sports is easily the biggest and ost accessible Gi brand on the market right now and is 100% a staple to our Jiu-JItsu Gi Collection. We have been training in the Camo Gray Gi for the past couple of months and LOVE how the product fits and feels. 
The Gi is both light and fits very well. We also have gotten a lot of compliments on the Gi which is always a nice thing to get.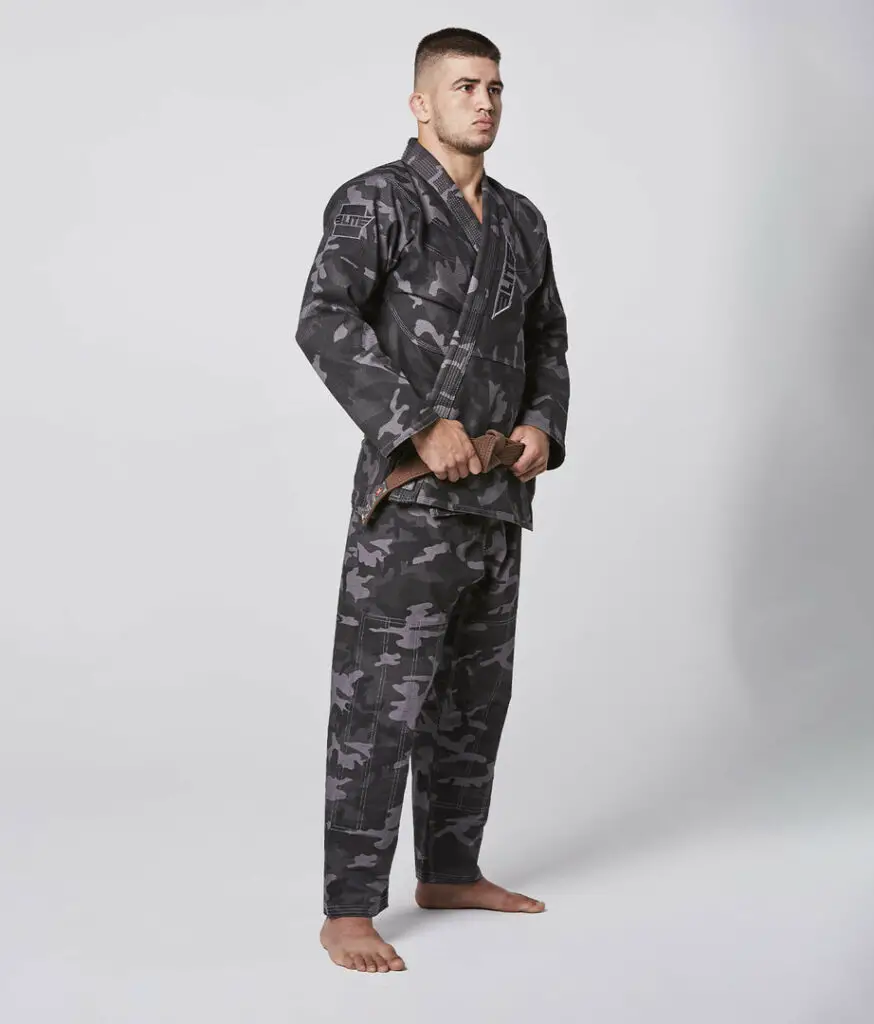 Moya
Moya is a huge brand in the market that sponsors some of the best athletes in the world like Josh Cisneros. Their design is top notch and the colors contrast really well. If you want to go into your gym looking good Moya is an excellent brand to consider when choosing a Gi.
The simplicity of this Gi is what makes us personally fall in love with it. You can tell they make high-quality products not only by how much they charge (pretty pricey if you buy from their site but can find on Amazon) but in how the Gi fits and feels on your body when training. This is the Gold Standard Gi on the list. Everyone should have a Moya Gi no questions asked.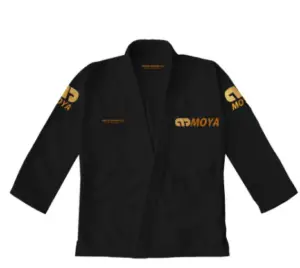 A little less pop in the design (changing soon) when compared to Moya but nonetheless, Roll Union is a Gi company that provides an excellent product. They allow for custom gi's to be created so the freedom to let loose is endless. The gi they offer is very lightweight and comfortable when compared to others on the list. When you are a competitor feeling comfortable in what you are wearing is just as important, if not more important, than how you look!
Roll Union sponsors a number of athletes and academy black belts out of the State of Arizona! Word on the street is that they will be having some sick new releases in December/January just in time for the holiday season!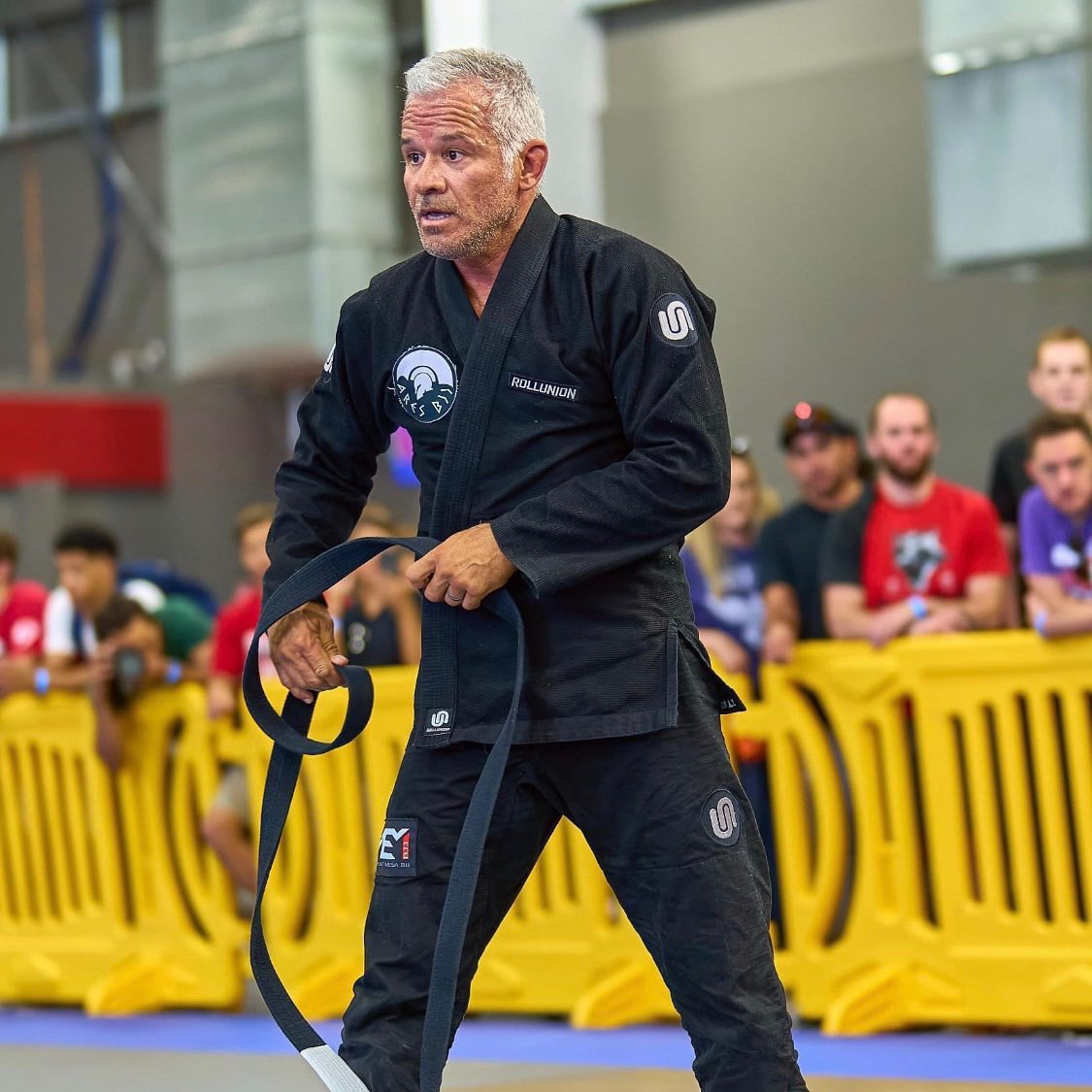 Train Till We Die (TTWD) is a collection of gi's sold under a larger brand called the Arm Bar Soap Company, which obviously sells soaps for grapplers. They are set to release their first gi on Friday, August 26th and the concept is unbelievably cool. The moment we saw the post on Instagram we knew we had to include them on this list. We are extremely excited to get our hands so on the gladiator collection!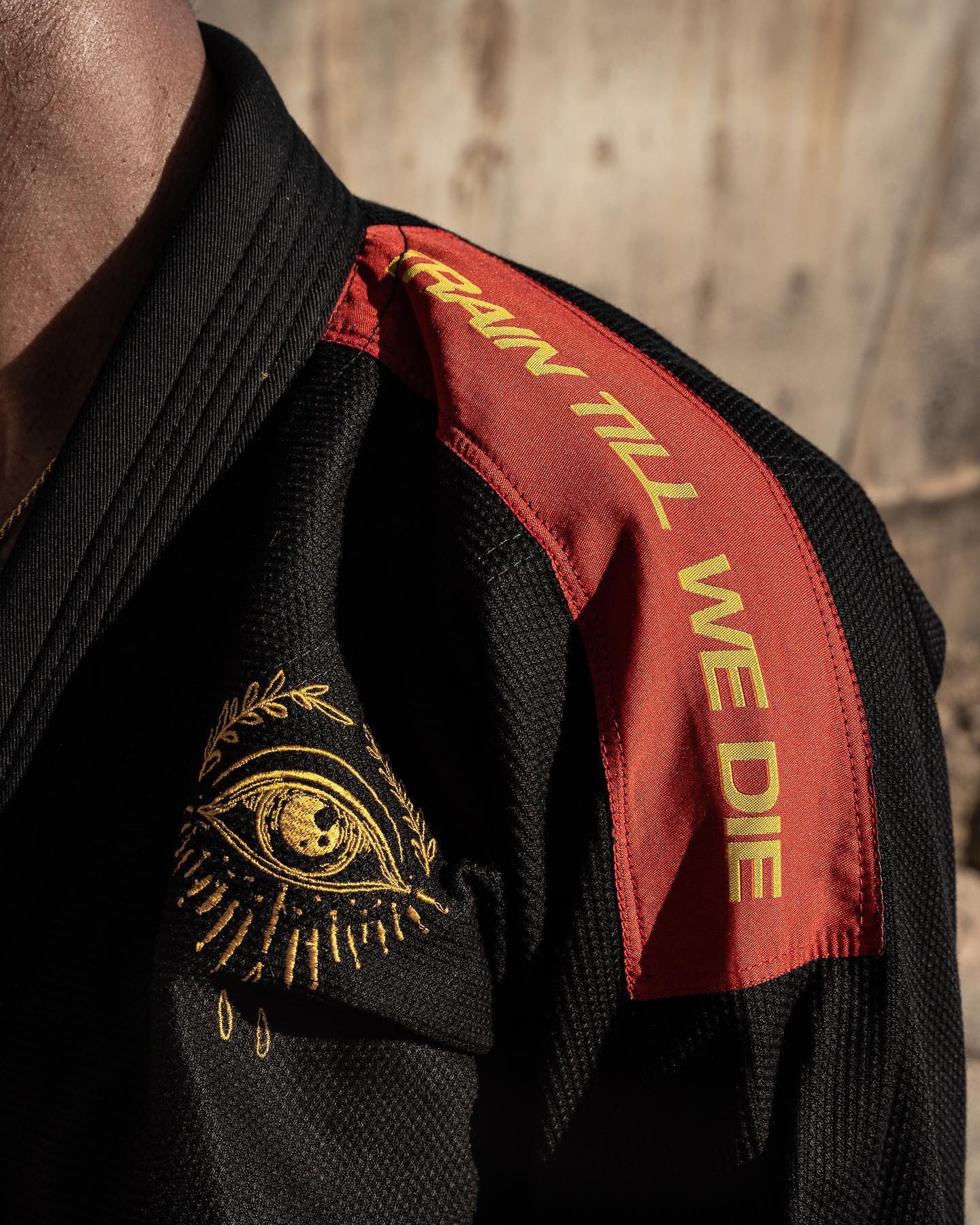 What would a list consisting of gi's be without including Origin in the conversation? One of the more popular entrepreneurs in the world that trains jiu-jitsu, Jocko Willnik is the founder of Origin. They provide an excellent product that feels great and is made from high-quality material. We credit him and Joe Rogan for getting us interested in the sport in the first place.
You cannot go wrong with any of these options for gi's. Over time, the original gi you own is going to get gross due to the number of times you sweat and get blood on it. When you are considering it time to upgrade from the one you currently use, be sure to check and consider the following in your list of options!
Happy Rolling