Brazilian jiu-jitsu (BJJ) is a popular martial art that requires intense physical movements and close combat with others. A rash guard is one essential piece of BJJ gear that everyone will end up purchasing at some time in their training career. A rash guard will protect you from skin infections, bacteria, and give you a way to showcase your unique personality on the mats. In this post, we will explore some of the best BJJ rash guards and Gi's that are on the market today!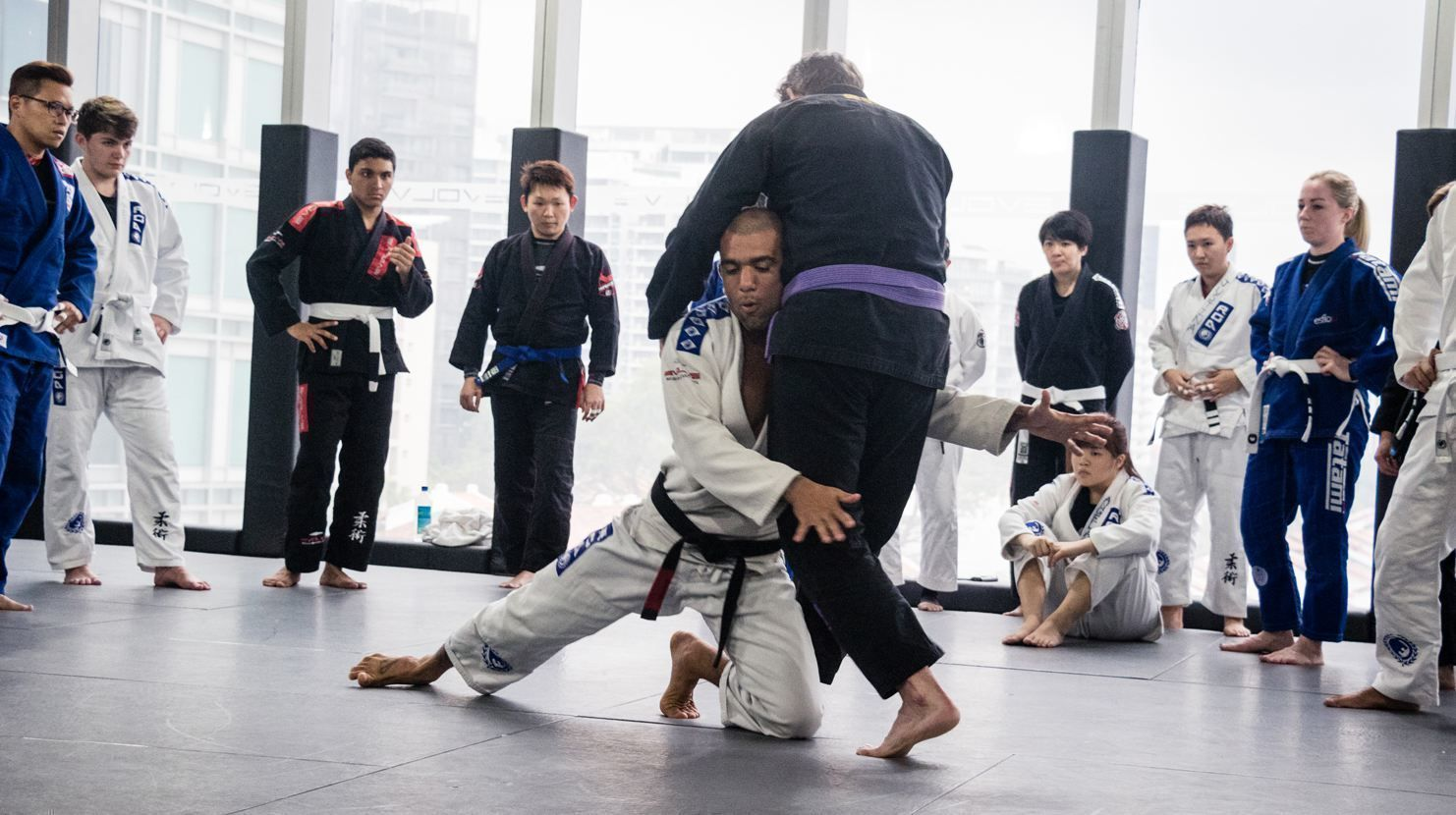 How to find a comfortable, durable, and stylish rash guard for jiu jitsu
Finding great fitting, comfortable, durable, and stylish Brazilian jiu-jitsu gear in today's market is not that hard if you are looking in the right places. Some companies put out some stylish gear, but the material's quality is pretty questionable at best. The majority of the companies that make cheaper gear are smaller companies that pail in comparison to the high-quality expensive material you can get from well-known brands.
Whether you are looking for a rash guard on. budget or looking for the best quality material we have you covered. This article will showcase some of the best companies making the best gear and give you exclusive discounts you cannot find anywhere else!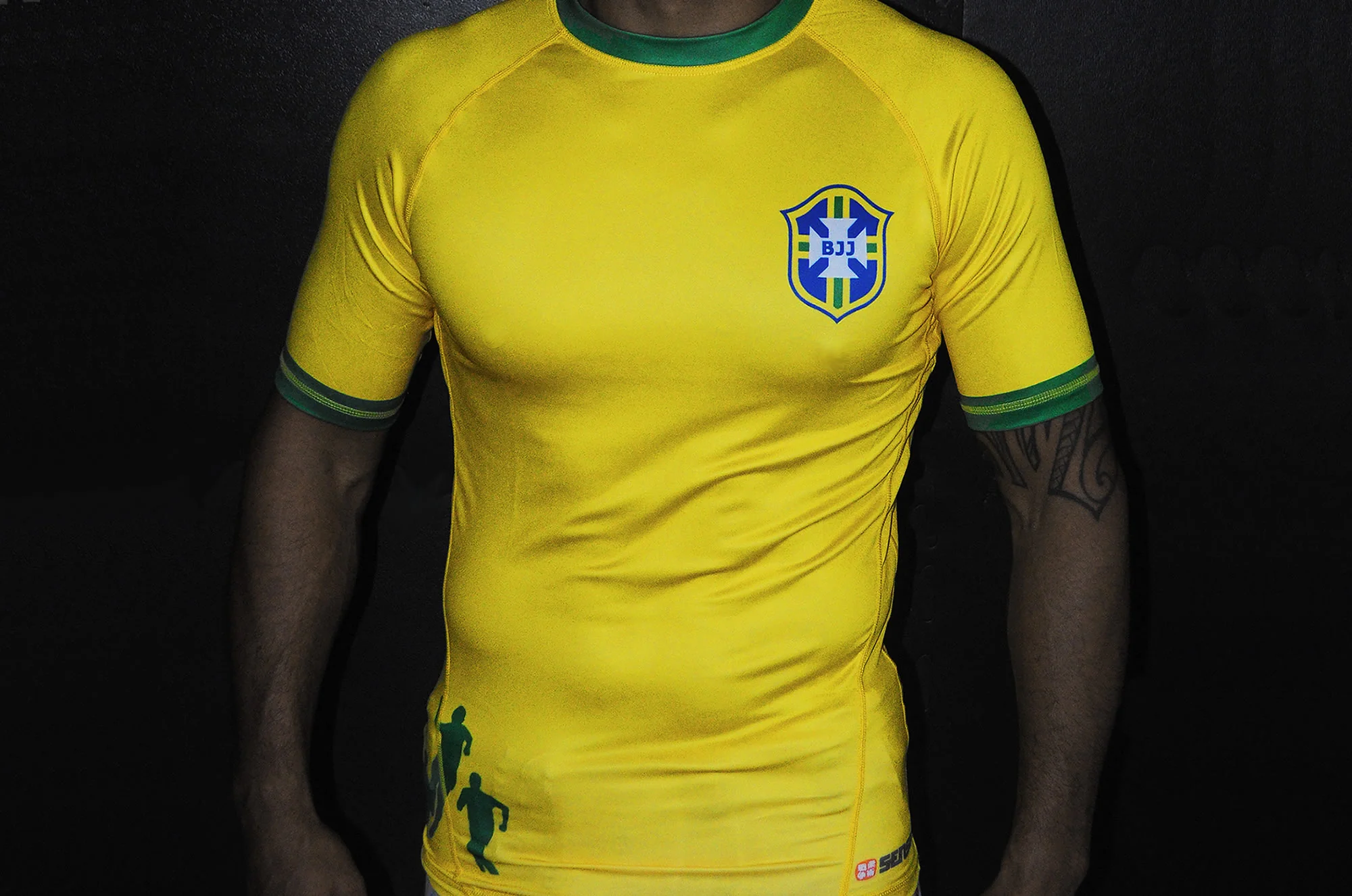 What are the differences between different rash guards?
Rash guards all have different things going for them. Mainly the feel and design will be the biggest differences from company to company. We know we always love when we get some new gear and someone compliments us on what we are wearing, it feels good to hear that.
The best companies have more brand awareness that can give off that you are more of a seasoned jiu-jitsu athlete. Just like football players want to be sponsored by Nike or Adidas, some brands exist within the jiu-jitsu community that people just gravitate towards.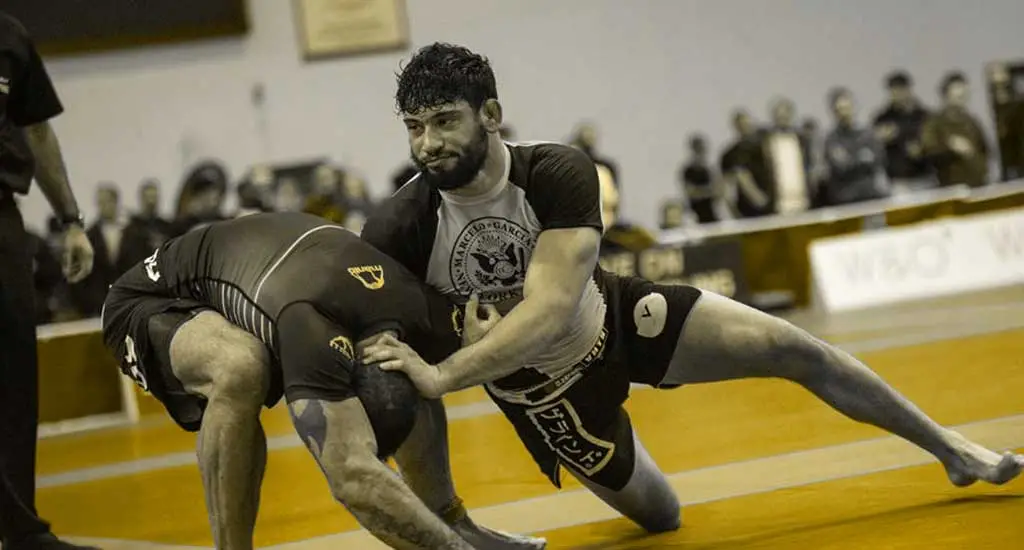 What is a Rash Guard?
Essentially, rash guards are compression shirts worn when you are training or competing in jiu-jitsu. Rash guards have become increasingly popular because of the interest in ADCC and no-gi styles of competition. Most rashguards for BJJ athletes have a sleek, moisture-wicking material that keeps you feeling and looking your best.
In this article, we will take a further look at some of the best BJJ rash guards on the market.
Future Kimonos Rash Guards and Gi's
Future Kimonos is one (if not the) favorite rash guard on the list. We wrote our extensive review on Future Kimonos when we purchased a set at ADCC in September.
The look and feel of the Future Kimonos rash guard are one of the best that we have tried to date. Every time we go to an open mat and are rocking our Future Kimono rash guard we get complimented on the look. Ours has a cool Joe Rogan logo on the front so people are also commenting on this aspect of the gear.
They recently released their long-awaited Gi too so you can be sure to check those out at their store! The Gi looks super great and if it is anything like the rash guard we know it will be of high quality.
Rash guards serve as great gifts for those that train or just great personal items to add to your collection. You can get 15% off your entire order using the code 'GRAPPLERSGRAVEYARD' at checkout.
Pros
Sleek and comfortable to wear
many options to choose from
Cons
More pricey than most other companies
Longer delivery times for customized gear. If you are not willing to wait longer than 2 weeks for it to hit your doorstep check out other companies.
Customer service is spotty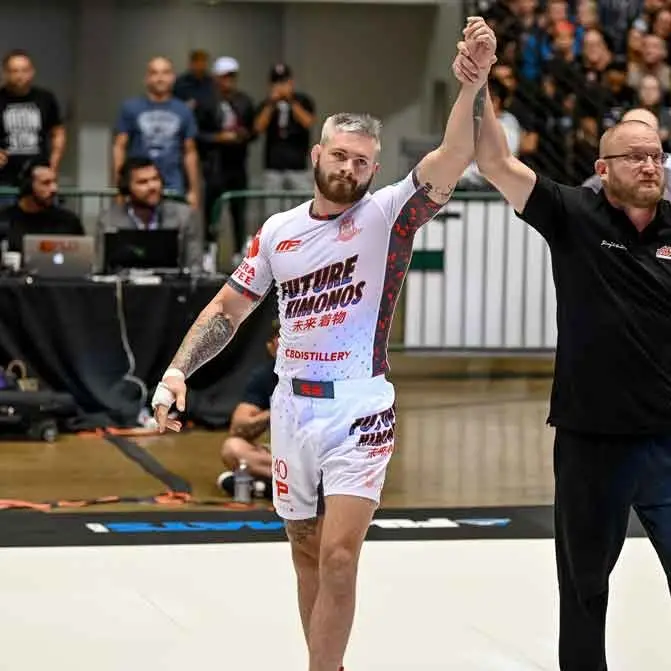 Key Features
The look & feel of Future Kimonos rash guard has got to be the best part about this. The purchase was well worth it in our opinion. The material felt great on our bodies and kept us looking sharp on the mats.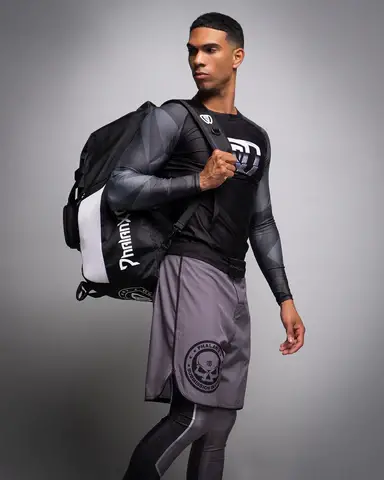 Phalanx Rash Guards
Phalanx is a popular brand that produces rash guards for various sports, including Brazilian jiu-jitsu (BJJ), MMA, and surfing. Their rash guards are known for their quality and durability, and on top of that they have some pretty uniquely designed rash guards.
They have rash guards that are built for all people, ages, and sizes. Phalanx offers long sleeve rash guards, short sleeve rash guards, and many options on MMA shorts.
All items that are purchased using our code 'GRAPPLERSGRAVEYARD' get $5 off their purchase. Most rash guards and shorts on their site are very affordable, check out their latest pricing today!
Pros
Nice fit and is not expensive
Many options to choose from
Big name in BJJ with close to 2,000 reviews
Cons
Every person who we know who has bought has only good things to say about Phalanx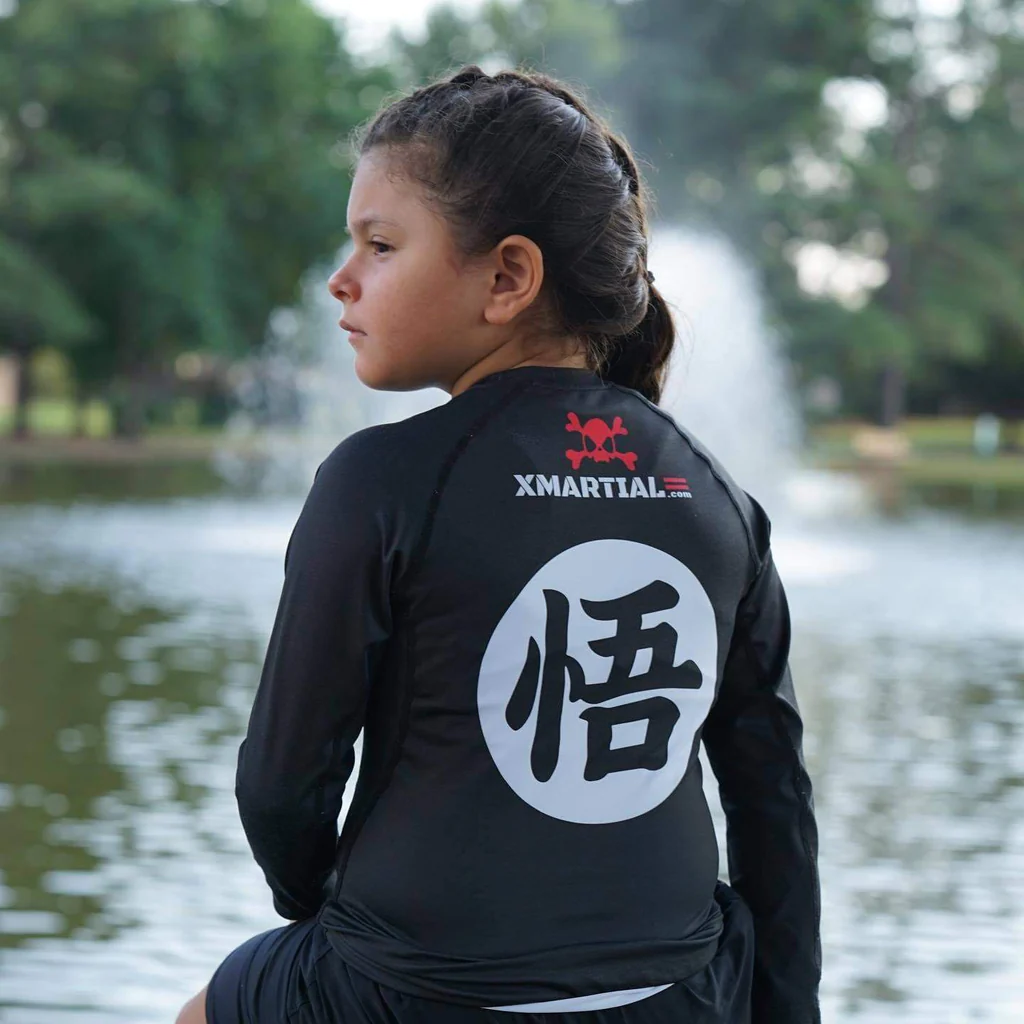 XMartial Rash Guards
Xmartial is a brand that produces martial arts gear, including rash guards, for various sports such as MMA, BJJ, and Muay Thai. Their rash guards are made with high-quality materials and are designed to provide comfort and protection during training and competition.
We have seen plenty of guys and girls at our gym rock Xmartial gear on the mats and have been thoroughly impressed with the designs of the products. Each time they come back with more gear we always make sure to stop and compliment them. Check out their latest pricing today and be sure to use our 10% discount code!
Code: GRAPPLERSGRAVEY
Pros
Super cool designs for both kids and adults
Inexpensive
Cons
Not a really well known name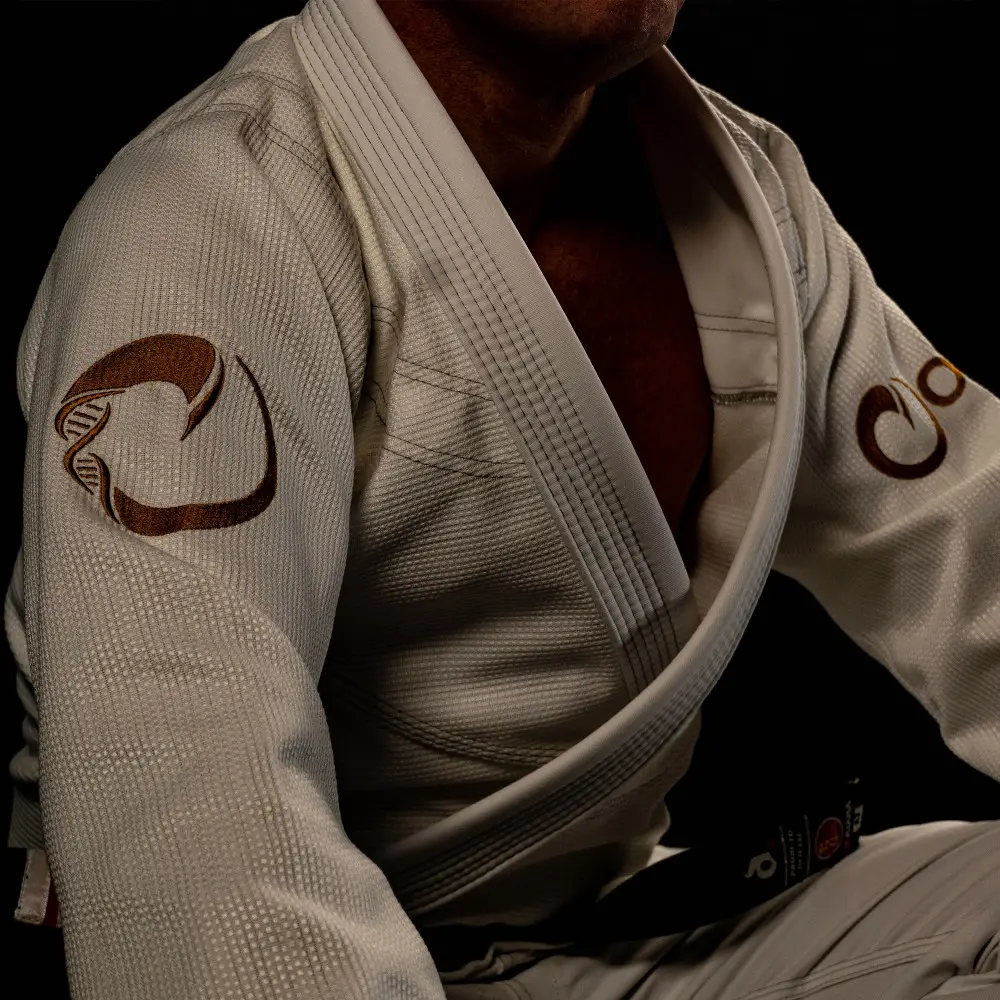 Origin USA Rash Guards – Premium BJJ Gear
Orgin USA is a brand that produced high-quality rash guards and other martial arts gear like Gis. Quality rash guards and Gi's is what this brand is known for. If you know anything about the creator of this company (Jocko) you will know that he is a big advocate for these two things. We are not only big supporters of Jocko but also the brands that he has produced over the years.
If you have not tried out the gear or supplements yet, be sure to do so. We do not have a discount code for you on this one but the quality will not disappoint!
Pros
Jocko Willnik runs this business which means high-quality product
Great fit 
Great feel
Cons
Not really many designs
Basic rash guards and Gi's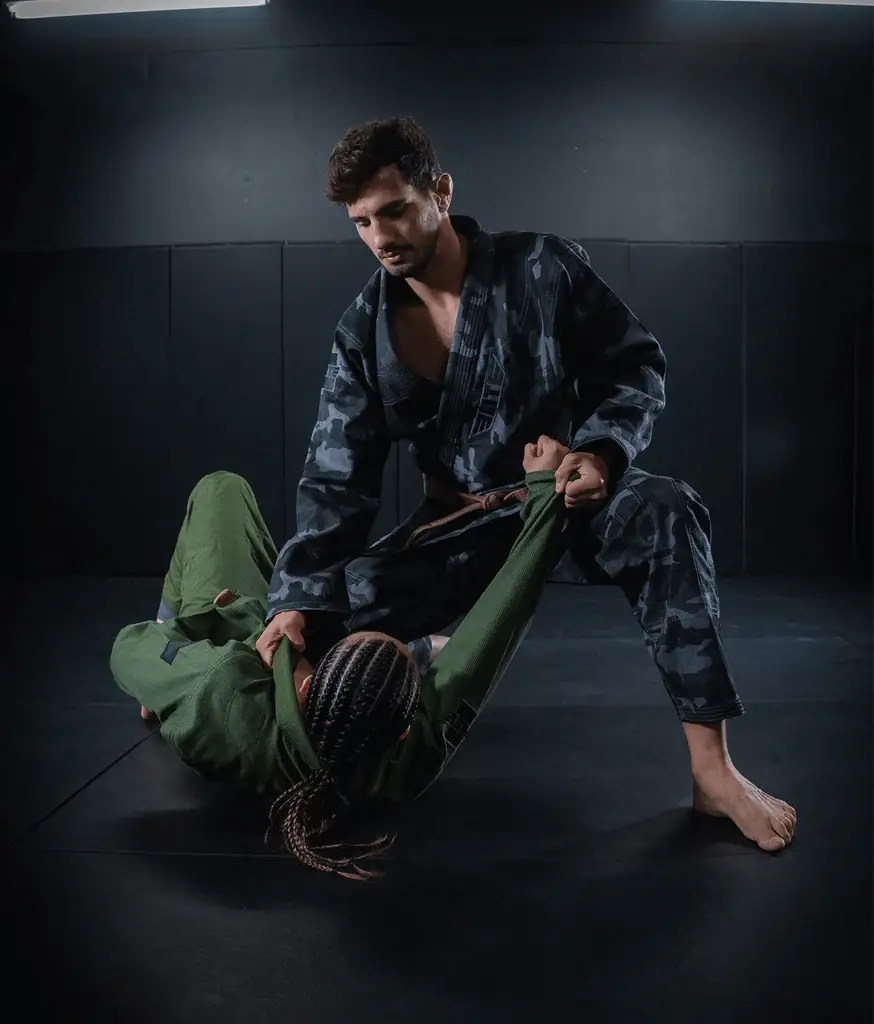 Elite Sports – Ranked Rash Guards
If you are looking for cheap and affordable and want it quickly, Elite sports rash guards and Gi's are going to be a great option. Everything that Elite Sports provides is extremely affordable and is for any person who decides to step foot on the mat.
We have an awesome black camo Gi that we bought around Christmas time and love to train it. It was a little stiff when we first started training in it but after some time we broke it in!
Pros
Easy to buy right from Amazon
Good Fit
Good feel on the body
Very inexpensive Gi's and rash guards
Cons
We love elite sports, but no sons to owning a couple of pieces of their gear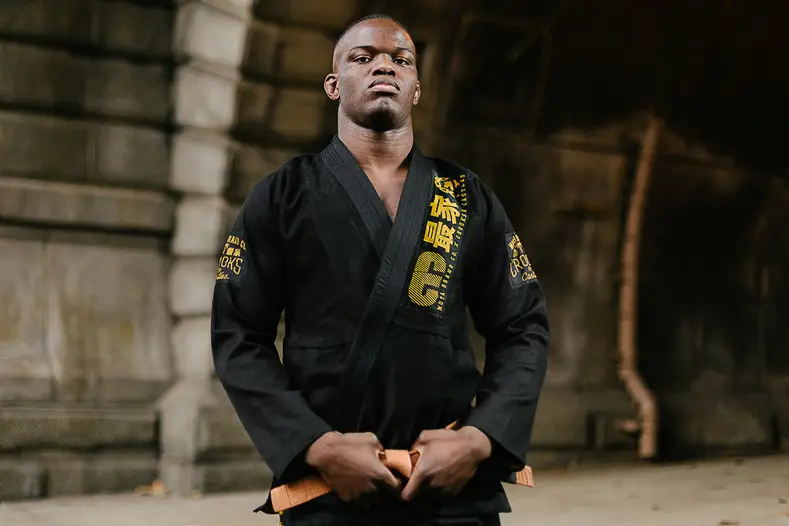 Moya Brand
Moya is the Apple of the Jiu-jitsu community in our opinion. They have this simple look and feel to the products that just makes them stand out from everyone else. You can truly feel the quality of their rash guards. The stretch fabric stretches nicely to your body and is a bit heavier than most of the other products that we have used. It feels a bit thicker and has great moisture-wicking capabilities.
They have several options to choose from on their website. Ranked rash guards from Moya are our personal favorite. If you are training in any kind of combat sport that requires a rash guard we could not recommend them enough.
Pros
Sleek design
Many different options
Well-known name that sponsors top athletes
Simple, yet elegant designs for Gi & rash gaurds
Cons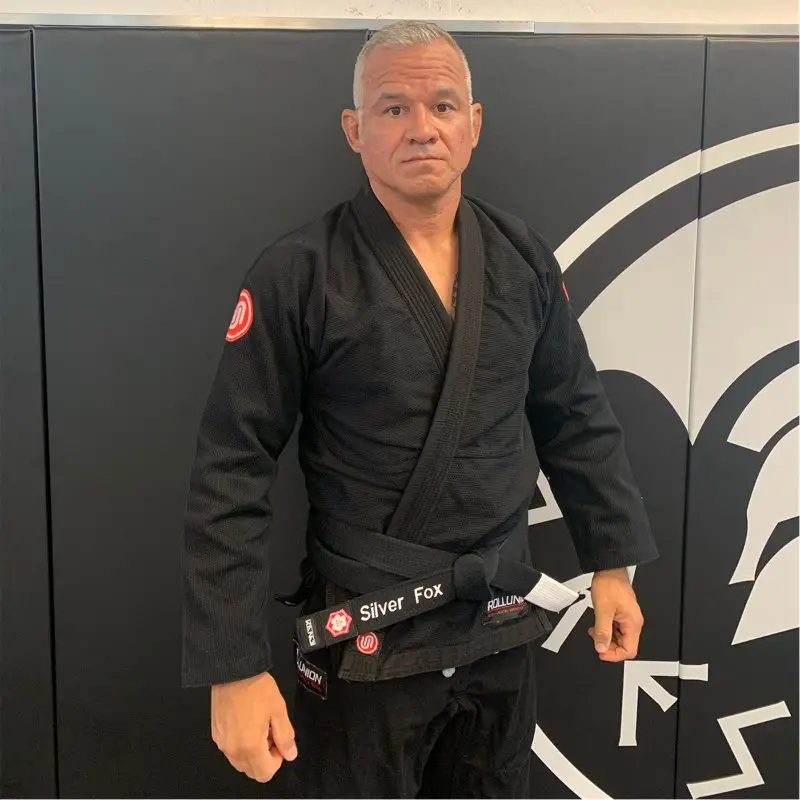 Roll Union
Roll Union is an up-and-coming brand that creates premium jiu-jitsu apparel for the stylish and the savages that choose to train.
They have a wide range of affordable Gi's that not only look great with their simple design but fit very well. Ranked rash guards from Roll Union are a great purchase to provide the visual representation that you are looking for on the mats.
Ranked guards not only signify your skill level to others but also work as a great indicator of the proficiency that you possess. Wearing a ranked rash guard can create a sense of camaraderie and community with those that share the same rank as you within the community. Roll Union is a small business and we love to showcase what they have done up to this point!
Pros
Designed for both comfort and performance
Gear is light weight and feels good 
Cons
A new brand with few options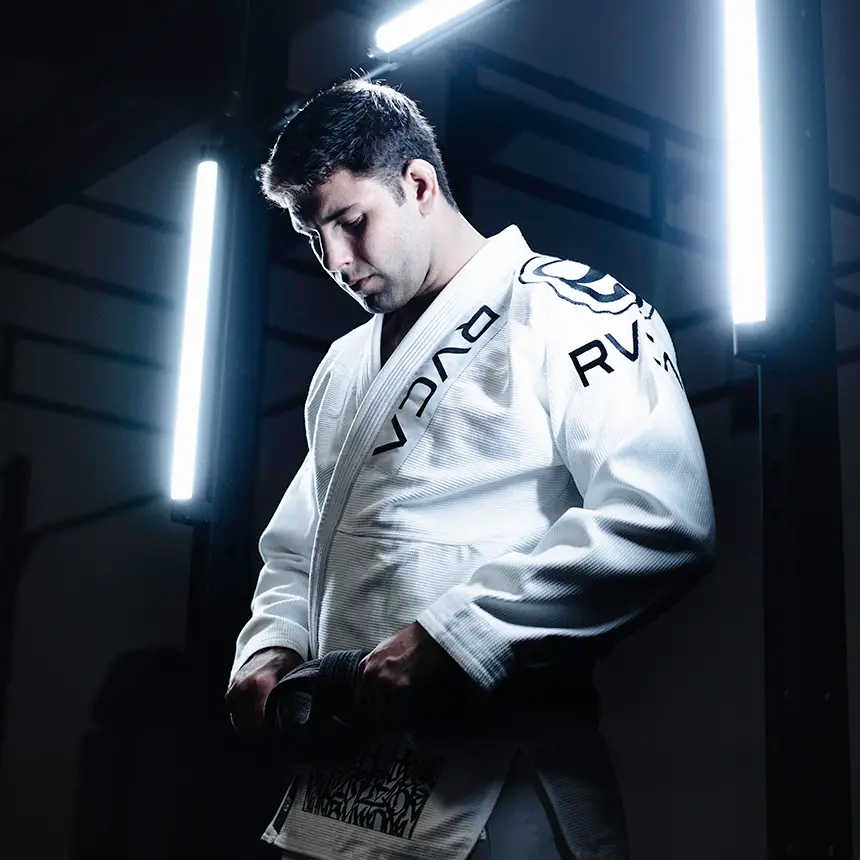 Shoyoroll
We first hear about Shoyoroll from their amazing Instagram page (if you have not heard their tapes they are hilarious and can be super insightful, go check them out). We read the book Master Jiu-jitsu, Master Life, a couple of months back, and in it, it was told the incredible story of how the founder had created Shoyoroll.
From very humble beginnings to now sponsoring two of the brightest stars in jiu-jitsu (Ruotolo brothers) and even partnering with large household names like RVCA. Shoyoroll was the first to popularize the colored Gi and has lived up to their hype with some amazing options for rash guards!
Pros
A massive brand with many options to choose from
High-quality products
Not too expensive but not cheap
Sponsors top-athletes
Cons
Shoyroll is a staple in our rash guard & Gi collection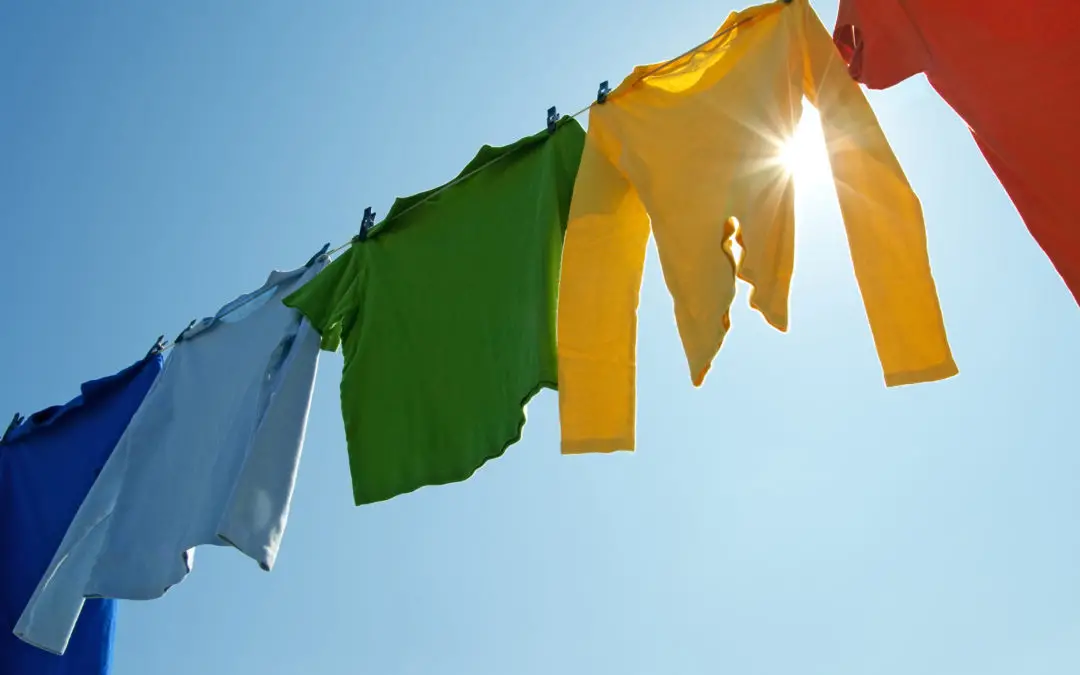 How to take care of your rash guard?
Brazilian jiu-jitsu will make you do more laundry than you could imagine. When we first signed up, we had no idea how often we would wash and air-dry our gear. The best way to keep your gear looking nice is to wash it after every training session in cold water with good laundry detergent.
We do not want your gear shrinking on you, so hang up the clothing outside in the sun so it can air dry. We refrain from drying our Gi's, rash guards, and spats in the dryer.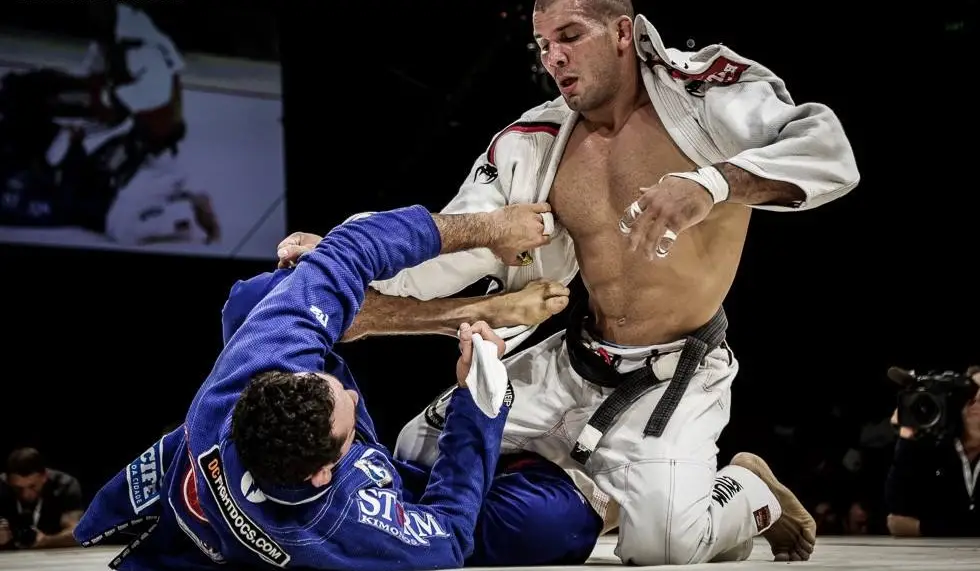 What's a BJJ rash guard?
A Brazilian jiu-jitsu rash guard is just a combat sports compression shirt that we wear when training or competing. Rash guards give Brazilian jiu-jitsu athletes the ability to showcase their unique individuality and personalities with the gear that they train in.
Unique rash guards stand out from the crowd and will always get a compliment or two.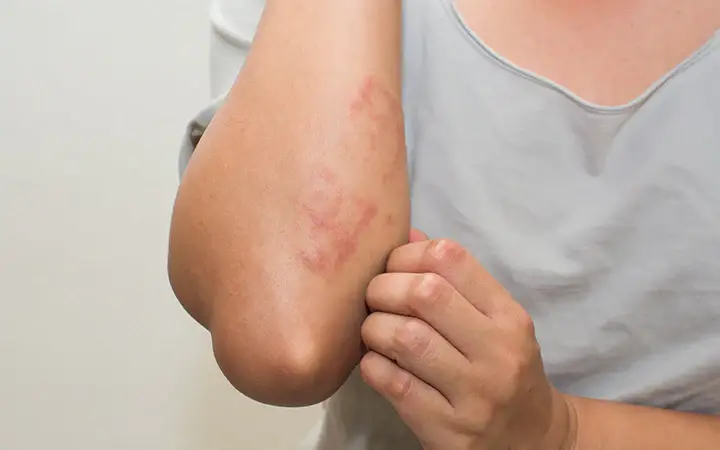 Prevent Skin Injuries and Infections
BJJ (Brazilian Jiu-Jitsu) rash guards can help to prevent both injuries and infections. Rash guards are tight-fitting shirts made from a spandex or polyester blend that are designed to wick sweat away from the body and provide a barrier between the skin and the mat.
In terms of injury prevention, rash guards can help to protect the skin from mat burns and abrasions that can occur during grappling. They can also provide a layer of protection against cuts and scratches from your opponent's fingernails or rough surfaces.
In terms of infection prevention, rash guards can help to reduce the risk of skin infections such as ringworm and staph infections. On the mats, you will be training with multiple people. This can harbor bacteria and other germs that can cause infections if the mats are not properly cleaned or if you allow for direct contact with your skin. Wearing a rash guard can help to create a barrier between your skin and the mat, reducing the risk of infection.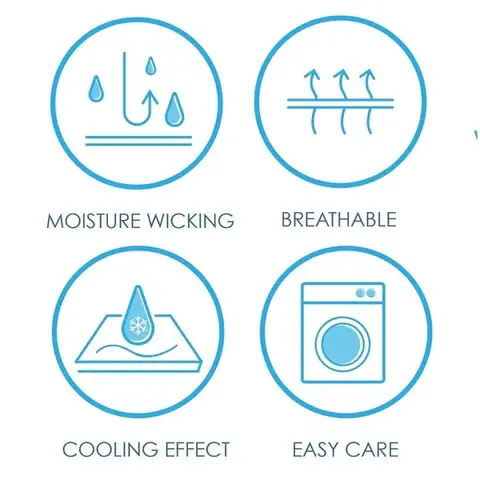 Moisture Wicking
Moisture-wicking material for BJJ rash guards is a fabric designed to pull moisture away from the skin and allow it to evaporate quickly. This type of fabric is typically made from synthetic fibers such as polyester or nylon, which are known for their moisture-wicking properties.
During your jiu-jitsu training sessions, your body will generate a lot of sweat. Getting a moisture-wicking rash guard helps to move that sweat away from the skin and to the surface of the fabric, where it can evaporate quickly. This helps keep the skin dry and cool, reducing the risk of skin irritation, chafing, and other discomforts.
A rash guard made with this material is designed to be breathable, allowing air to circulate through the fabric and further aiding in the evaporation of sweat. This can help to regulate body temperature and keep you comfortable during long training sessions.
Four-way stretch fabric
Four-way stretch fabric is the type of fabric that is used in most of the production of the BJJ rash guards on this list. The type of fabric that designs the clothes we wear needs to be able to stretch in all directions for very obvious reasons.
Four-way stretch material is typically made of a combination of synthetic fibers, such as polyester and spandex. Spandex allows for the material to be more stretchy while polyester allows for the rash guard to provide the durability and resistance to moisture that we need to help keep our skin dry.
Combat sports is a growing industry with tons of room for growth and innovation. High-quality rash guards are just part of the equation.
Attractive designs
Everyone knows the quote, "look good, feel good. Feel good, play good, Play good, get paid good!" and if you do not, well, there is very little hope for you.
All jokes aside, there is an element of truth to the statement by Primetime. The truth is that when we feel good in the clothes that we are wearing we get a bit of an inflated sense of confidence and we all know as BJJ practitioners that confidence is something that we NEED to excel at the sport that we chose to train.
That little extra boost of confidence from just the clothing we wear on the mats could be all the difference that we need to make our training days better and more fulfilling!