Did you know that more than 5 million teeth are pulled out a year; many of these are during sports activities? It was reported that 13 – 39% of dental injuries are sports-related, costing people hundreds of dollars per visit! This article discusses the importance of wearing a mouthguard, finding the best BJJ mouthguard, and how to keep your guard in the best shape possible!
BJJ Mouthguard: Why You Need to Protect Your Mouth
Taking on any martial art let alone Brazilian Jiu-jitsu is a great way to push yourself physically. As the sport explodes in popularity and people become more hooked to training, it is important to find ways to stay away from injuries.
The American Dental Association estimates that mouthguards prevent more than 200,000 oral injuries a year. When training in grappling-based martial arts like Jiu-jitsu you run the risk of severely damaging your teeth in the process. Dentist visits are not only costly but most the time very painful.
Why Are Mouthguards Important?
It is stated that 67% of Americans admit that they do not wear a mouthguard during practices or games. Many sports now mandate that you wear a mouthguard and jiu-jitsu may be following suit. There is no reason you should not be wearing a mouthguard in a sport like Brazilian Jiu-jitsu. Saving yourself from a costly trip to the dentist is more than enough reason to get something that lasts.
Personally, we know that wearing a mouthguard can be a pain.
Most guards you get these days are made of cheap material, hard to breathe in, get unsanitary very quickly, and are just very uncomfortable to wear even when molded to your mouth. 
This is where our friends from Impact Mouthguards came in clutch with an awesome product. Impact Mouthguards checked off all the boxes we needed when it came ot having the right guard in our mouth. The custom Grappler's Graveyard mouthguard was a bit more expensive but has been worth every penny so far.
It looks great, fits perfectly in our mouth, and is not uncomfortable to train in.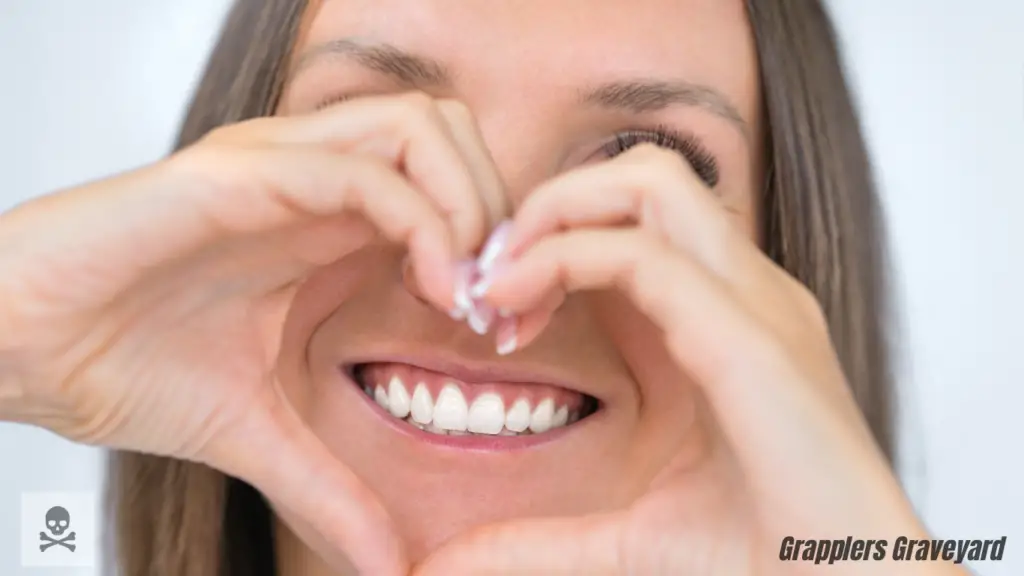 How Mouthguards Protect Your Mouth
Mouthguards cannot prevent an elbow or knee from hitting you in the face during an intense sparring session but it can lessen the damage that it has. Mouthguards spread out the impact and reduce any damage by absorbing the contact.
Sports injuries contribute to one-third of all injuries to the mouth and face according to a paper in Sports Medicine. Wearing a mouthguard is proven to reduce the risk of having these types of injuries that end up costing you hundreds to thousands of dollars.
Mouthguards are some of the least expensive items to get when training in a sport. Impact mouthguards have a number of options that range from $20 to as high as $100. The more you invest in this essential item the more likely you are to not have an injury of this nature.
The custom mouthguard comes with a personalized kit that makes it super easy to mold a guard that is built to last, made of dentist-grade material, and checks all the boxes of what a good guard should be like. 
Remember, a good mouthguard has all three of these components:
They are Breathable
Comfortable to wear when molded
Made from high-quality materials that are built to last
Types of Mouthguards
There are two general types of mouthguards that you can find on the Impact mouthguards website:
Quick-Fit 
QuickFit mouthguards are the traditional mouthguards you are used to but at Impact, they do things a bit differently!
Custom mouthguards do not give that much space for teeth to shift while wearing braces or having Invisalign so they took the best quality materials and made it more friendly for those that need that perfect fit over their braces.
Heat & Bite
The process of molding your Impact QuickFit mouthguard is super simple. Just warm up some water on the stove (make sure it's not too hot) drop the guard in the water and let it get soft! 
Once soft, just bite down! You know are ready to take on all matches without any worries! 
Custom Mouthguards
Going with a custom mouthguard to protect your teeth is a much safer option than going with the regular plastic you can find at your local Walmart but it may not be for everyone!
If you have braces or Invisalign, your best bet would be to go with a Quick-Fit guard. Custom mouthguards are not good for those situations where you have braces, Invisalign, or shifting teeth. They do not give much wiggle room.
Nonetheless, this mouthguard has been a game-changer for us to feel protected on the mats!
Super Easy 6-Step Process
Creating a custom mouthguard that will protect your teeth for all your training purposes has never been easier!
They will send you a kit in the mail with the provided materials and a return label. Follow the directions in the pamphlet they send you and slap the return label back on! Once they have processed your molds, the mouthpiece will be on its way to your doorstep! 
Going with the custom mouthpiece is a great option for those that want something more personalized, are serious about their training, and are serious about protecting their teeth!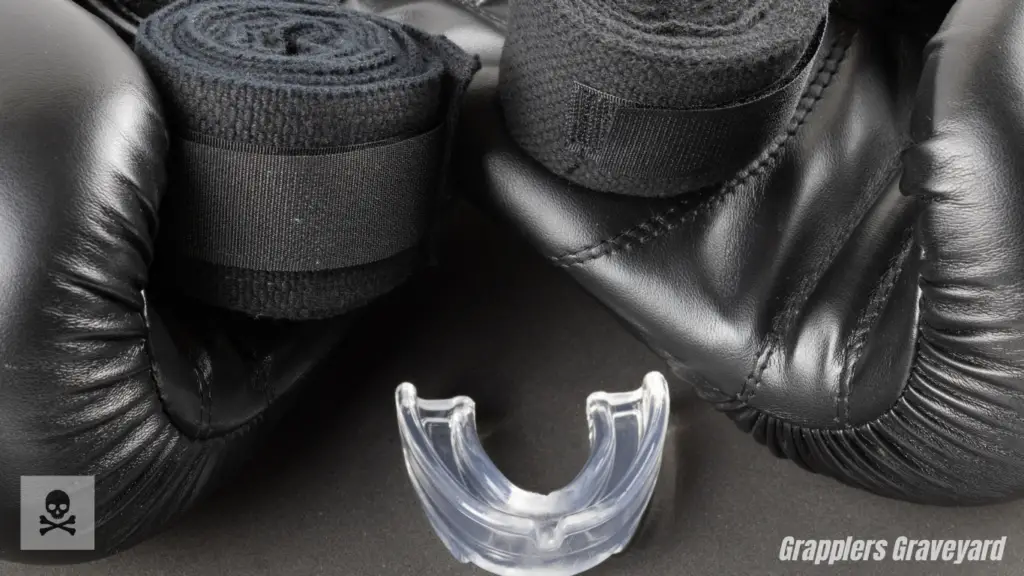 Taking Care of Your Mouthguard
Taking care of your mouthguard is super easy. 
Here are some easy tips to keep your mouthguard in tip-top shape:
Rinse in cold water and clean with toothpaste
Soak it in a non-alcoholic mouth rinse
Store in a container
Keep it out of warm places to avoid any kind of warping
If you have not already done so we highly recommend using a mouthguard. Impact's custom mouthguard has provided us with a new layer of safety in our training. You will be unable to prevent every injury while training BJJ but adding a mouthguard will give you a fighting chance to lower any accidental impact.