The best Brazilian jiu-jitsu athletes know how to wrestle on their feet effectively. They know how to utilize hip pressure, how to scramble, and how to chain wrestle. It is for this reason that they are the best. They are multifaceted athletes that are able to work through any position that they are thrown into. Any great coach would tell you this, and any great athlete would tell you this. But for now, let's educate ourselves on this.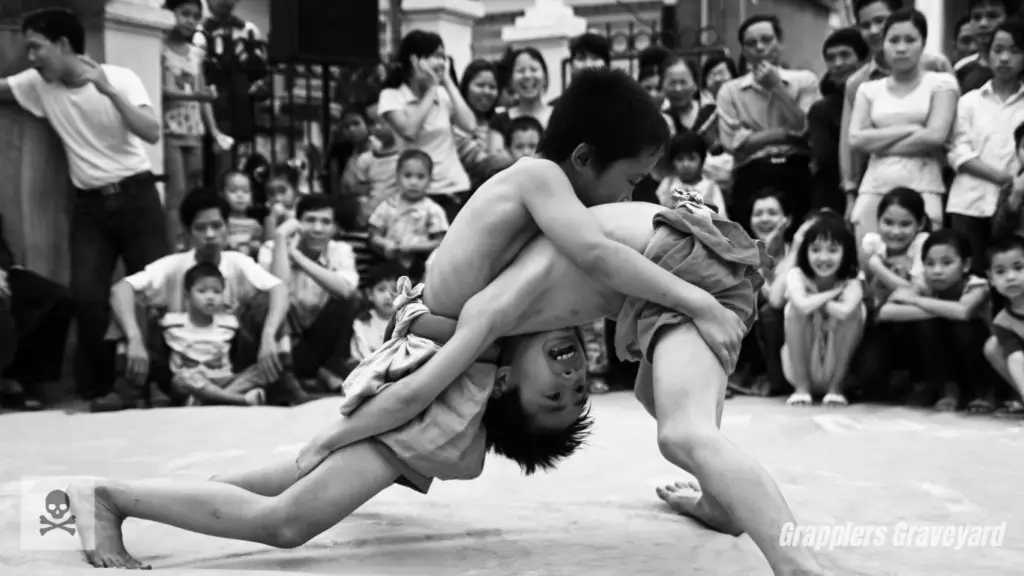 Wrestling and BJJ: The Only Way to Be Top Tier
Whether it be grappling or MMA, there is no question that wrestling adds a layer to your game that elevates you significantly. You can go through and look at all the UFC champions and you will notice something.
A lot of them either wrestled in high school or wrestled in college. Be that at the Division 1 level, Division 2 level, or Division 3 level.
The best of the best know how to wrestle, even if only fundamentally. Don't believe me? Here are just a few examples.
Wrestling teaches you fluidity on your feet. In a live go of wrestling, you are going to be exposed to MANY positions that you have to work through. Leg attacks and finishes, leg defense, sprawling, re-attacking, misdirecting your opponent, fighting hands, clearing ties, the list could go on and on and on.
Being TRULY versatile almost requires you to understand wrestling. How can you be at an elite level or even an above-average level if your opponent can take you down at will?
---
---
The Importance of Cross Training
Cross-training is important for learning more quickly and getting better at martial arts. In 99% of situations, one thing you learn in another martial art can translate well into the one you are more focused on. For example training, judo, wrestling, and BJJ can help you become a complete packaged martial artist. If your plans are to eventually get into MMA, it is necessary to cross-train and try adding new things to your style of play.
Greco-Roman Wrestling vs Freestyle Wrestling vs Nogi BJJ: Similarities and Differences
Let's break down wrestling "styles" for a bit. Folkstyle wrestling is what you see in High School and College. The United States is the only country in the world that trains and competes in Folkstyle.
Outside of the United States (and inside of it too) what is trained is Freestyle and Greco-Roman wrestling. When you turn on the Olympics every four years to watch wrestling, what you are seeing on the television is Freestyle and Greco-Roman.
Fun fact: Greco-Roman wrestling is the original style of wrestling you hear about when people say that wrestling is the "world's oldest sport". It was the original style used in the ancient Olympics.
But what is the difference between the two? To be very honest with you, they are more similar than they are different.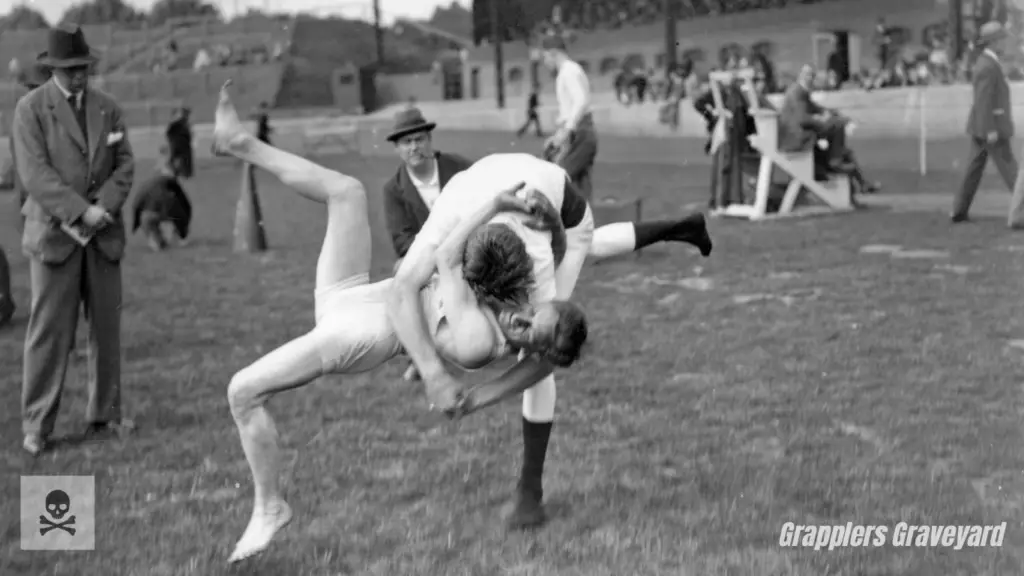 They both follow the same match length: Two 3-minute periods with a 30-second break between each period. They both scored the same for the most part too. Takedowns are worth two points, a turn is worth two points, a ten-point advantage (meaning ten point difference between the athlete's score) ends the match in a "technical fall". In Greco-Roman there is a five-point throw though, that is really the only difference in scoring.
When you think of a five-point throw you can think of something like a "suplex". A grand amplitude throws as the rulebook would refer to it.
How are they different though? Simply put: in Greco-Roman wrestling, you are not allowed to touch below the waistline. You can not attack the legs with your hands, you can not trip the legs with your feet, and you can not block the legs with your legs. It is a style rooted in hand fighting and upper body techniques (though equally requiring a POWERFUL lower body).
In Freestyle wrestling, you are allowed to attack the legs. You can shoot double legs, single legs, low singles, ankle picks, foot sweeps, inside trips, and anything.
If you want to read more about the rules of the two styles here is a good resource.
Training in either style would be applicable to your No-Gi BJJ game because of the takedowns and skills you would learn. You learn how to hand fight, clear ties, work your own ties, and MOVE an opponent on their feet to create angles so you can attack and score.
Obviously, the difference between the two wrestling styles and No-Gi BJJ is that in No-Gi you are ultimately looking to get to a submission to finish the match. Instead of looking for a pin or tech, you want to submit your opponent.
If you want to be a great grappler, you go above and beyond to separate yourself from your opponents. This makes wrestling a FANTASTIC way to do that.
Despite it being common knowledge that ALL BJJ athletes would benefit from wrestling training, not everyone does it. They either "don't want to." or they "want to focus only on one style." or any other number of reasons.
You want to be elite, don't you? Start putting some time into really learning how to wrestle. Go above and beyond your competition.
---