Mixed Martial arts(MMA) is growing into sport that has touched the everyday household's streaming platform and rightfully so. MMA is one of the most exciting sports to watch and is always keeping us at the edge of our seats. In this article, we will break down the MMA weight classes that you will see when watching your favorite fights go at it.
UFC Women's Weight Classes (Divisions)
We begin with the weight divisions for the esteemed female competitors in the UFC. Women's MMA saw its popularity rise in the early 2010s. The UFC contributed to it by beginning its women's bantamweight division in 2012, crowning Ronda Rousey as its first champion. 
The division saw instant growth in terms of talent and viewership. In 2013, the company would add a strawweight class to its roster and later signed several prominent athletes that competed in it. It also became a success thanks to the exploits of former champion Joanna Jedrzejczyk. 
2017 was a big year for female UFC fighters. Two new UFC weight classes were introduced – featherweight and flyweight. The former turned out to be lackluster due to a lack of competitors on it and very few fights. The bantamweight queen Amanda Nunes has always dominated it. 
On the other hand, the flyweight division has a better story as it would put on more exciting fights and has a roster. It didn't take long for kickboxing legend Valentina Shevchenko to take over though. She'd rule the division with an iron fist for several years.   
UFC Men's Weight Classes (Divisions)
While the company started in 1993 and only featured male fighters, the men's UFC weight divisions didn't take shape until four years later. This only happened due to mounting legal pressure on the company and the threat of its complete shutdown in the US. 
The UFC used to have an openweight system. The first-ever UFC fight saw Gerard Gordeau take on Teila Tuli, who was 200 pounds heavier than him. Later on, in 1997, the UFC introduced the heavyweight and lightweight classes. 
In 2000, the SACB announced a set of unified rules of MMA which led to the creation of several standardized weight divisions in all MMA promotions. So the UFC would then have lightweight, welterweight, middleweight, light heavyweight, and heavyweight.
In 2010 we'd see the UFC merge with the WEC. It would hence add even lower weight classes than the lightweight class to accommodate all the new talent signed. We saw the UFC add featherweight and bantamweight divisions. 
Currently, they're two of the most competitive divisions along with lightweight. The exciting styles and personalities of the MMA fighters in these three UFC weight divisions brought them more popularity over the traditional higher weight classes like heavyweight and light-heavyweight. 
Flyweight was the last weight category to be added to the men's roster in 2012. It has struggled with promotion and would've been scrapped. However, the exciting fights between Demetrious Johnson and Henry Cejudo, and Deiveson Figuiredo and Brandon Moreno have saved it.
UFC Women's Weight Classes (Weight Classes in KG and LBS)
There are four UFC weight divisions here and their order is:
Weight Class – Lower Weight Limit to Upper Weight Limit (from the heaviest to lightest)
Women's Featherweight – 135 lb (61.2 kg) to 145 lb (65.8 kg)

Women's Bantamweight – 125 lb (56.7 kg) to 135 lb (61.2 kg)

Women's Flyweight – 115 lb (52.2 kg) to 125 lb (56.7 kg)

Women's Strawweight – up to 115 lb (52.2 kg)
Due to the small number of female competitors in the featherweight class, there's no official ranking for them. The UFC also doesn't have an atomweight division for women that's lower than strawweight like its competitor ONE FC does – from 105 lbs (47.6 kg) to 115 lbs (52.2 kg). 
UFC Men's Weight Classes (Weight Classes in KG and LBS)
There are eight UFC weight divisions here and their order is:
Weight Class – Lower Weight Limit to Upper Weight Limit (from the heaviest to lightest)
Heavyweight – 205 lb (93 kg) to 265 lb (120 kg)

Light Heavyweight – 185 lb (83.9 kg) to 205 lb (93 kg)

Middleweight – 170 lb (77.1 kg) to 185 lb (83.9 kg)

Welterweight – 155 lb (70.3 kg) to 170 lb (77.1 kg)

Lightweight – 145 lb (65.8 kg) to 155 lb (70.3 kg)

Men's Featherweight – 135 lb (61.2 kg) to 145 lb (65.8 kg)

Men's Bantamweight – 125 lb (56.7 kg) to 135 lb (61.2 kg)

Men's Flyweight – 115 lb (52.2 kg) to 125 lb (56.7kg)
As you can see, there's a longer gap between the men's UFC weight divisions of middleweight and light heavyweight. The same can be said for the welterweight and middleweight divisions, and lightweight and welterweight divisions. As a result, it is not uncommon to see fighters fail a weigh-in from time to time. 
As a result, many new weight class options have been suggested by the media and fans alike. However, the UFC still maintains its weight classes as the company likes to pit elite fighters against each other. This can become difficult with more weight categories. 
Current Men's Champions in each Division
The following are the men who rule their divisions with a background of how they got here: 
Men's Flyweight Division
The incumbent men's flyweight champion is Mexico's Brandon Moreno. Moreno's had his ups and downs with the belt, having faced the former champion Deiveson Figuieredo in a quadrilogy. He finally won the rivalry and the title at UFC 283, sending Figgy to the 135-pound weight class.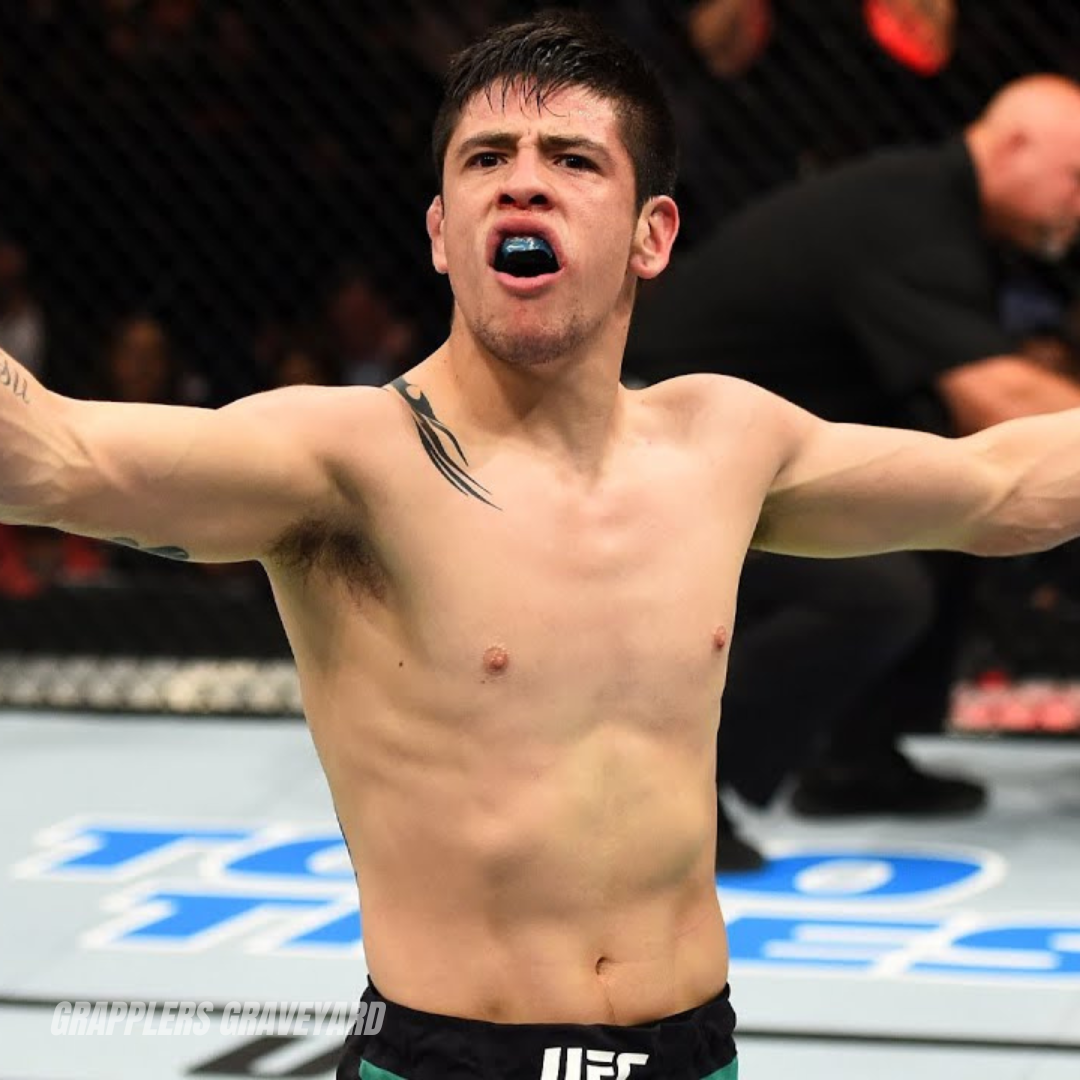 Men's Bantamweight Division
The current men's bantamweight champion is Aljermain Sterling. He won the title in laughable fashion as his opponent, Peter Yan, was DQ'd due to an illegal knee. However, Aljo solidified his rule of the weight class by winning a decisive rematch and has defended the belt once.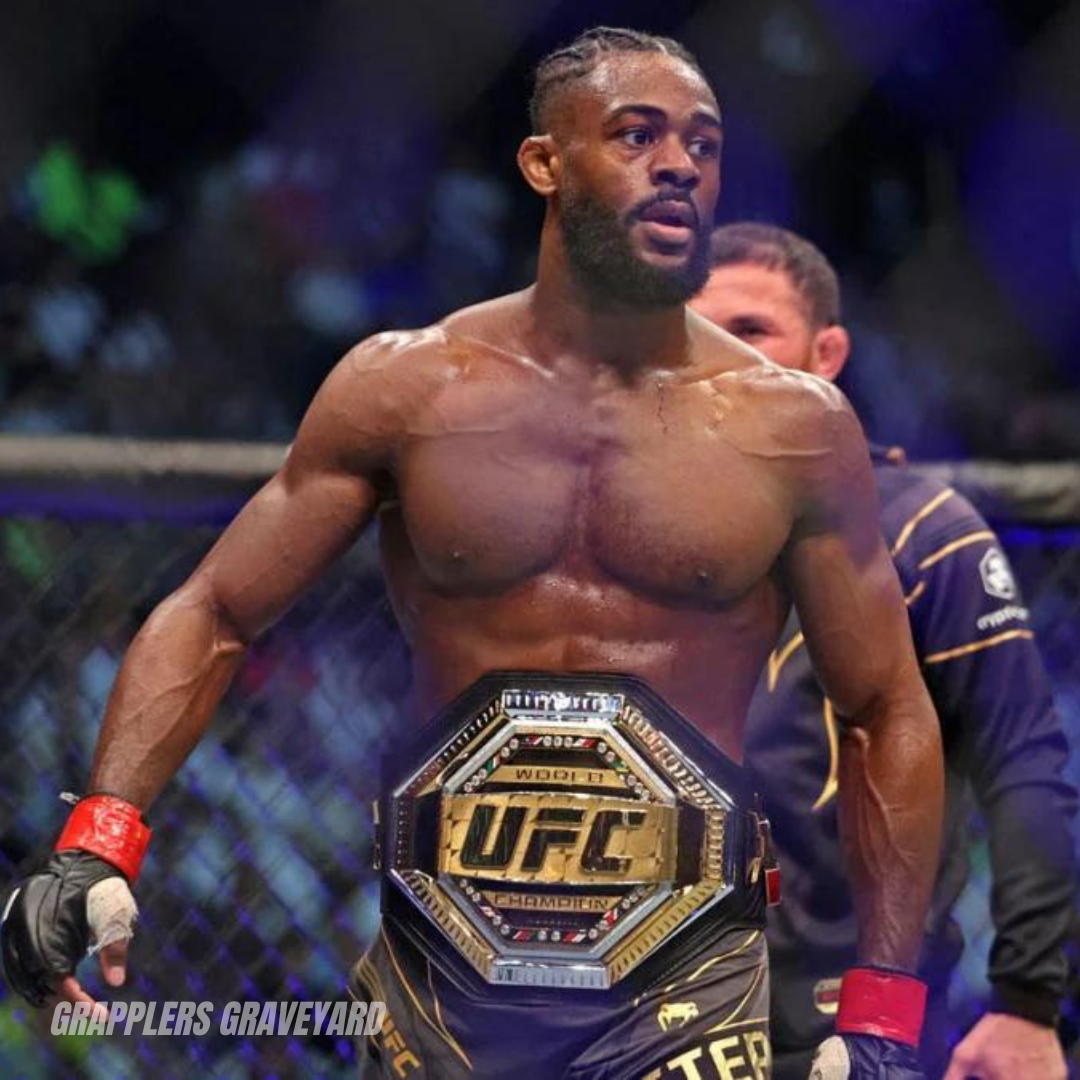 Men's Featherweight Division
Alexander Volkanovski has been the men's featherweight champion for almost four years now. He is regarded as arguably the most complete fighter in the world today and has defended his title four times till now. He even unsuccessfully challenged for the lightweight title recently.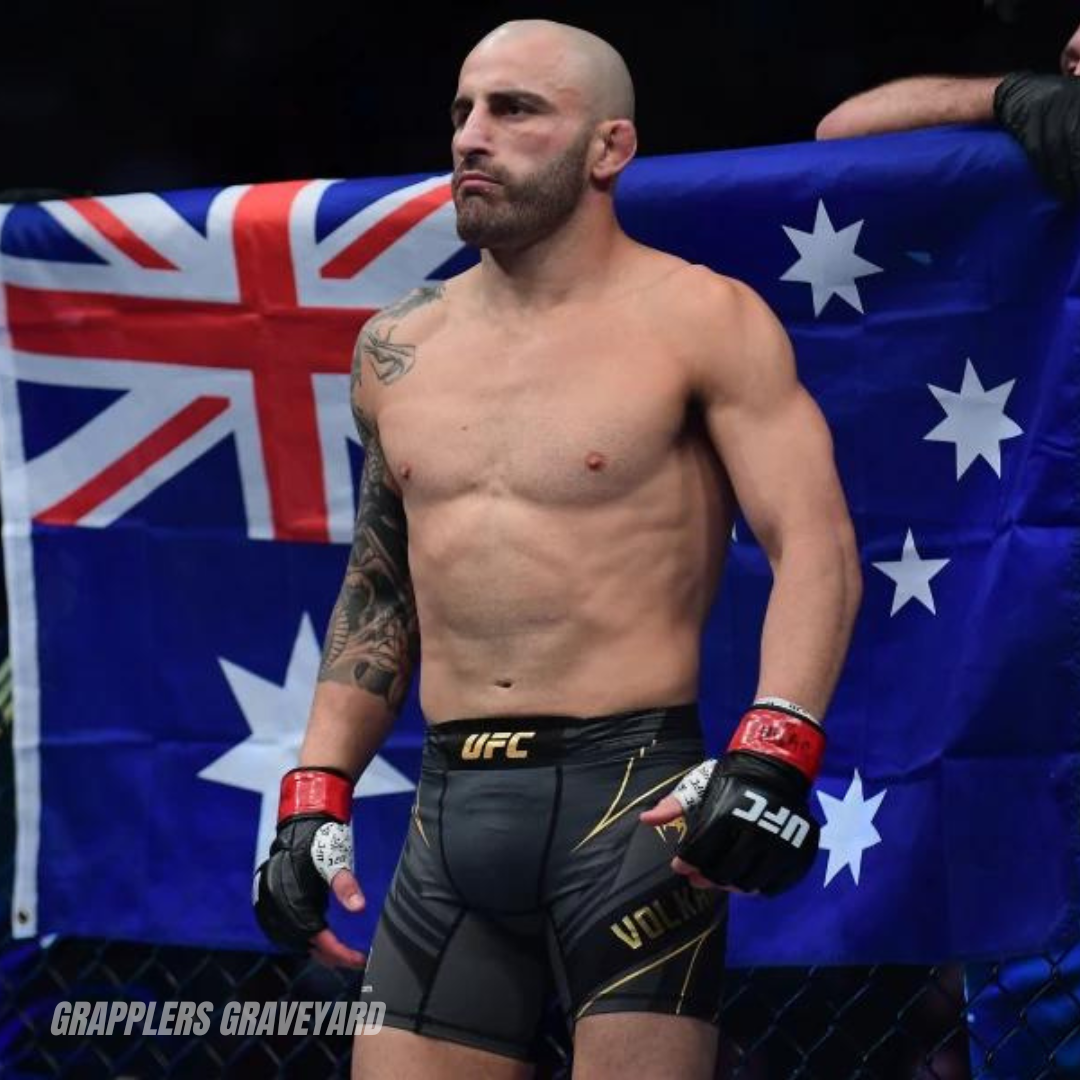 Lightweight Division 
Russia's Islam Makhachev reigns supreme as the UFC's lightweight champion of the world. He recently defended his belt at UFC 284 against then-P4P-best Alexander Volkanovski. Volk moved up to take over the UFC lightweight division but was unsuccessful.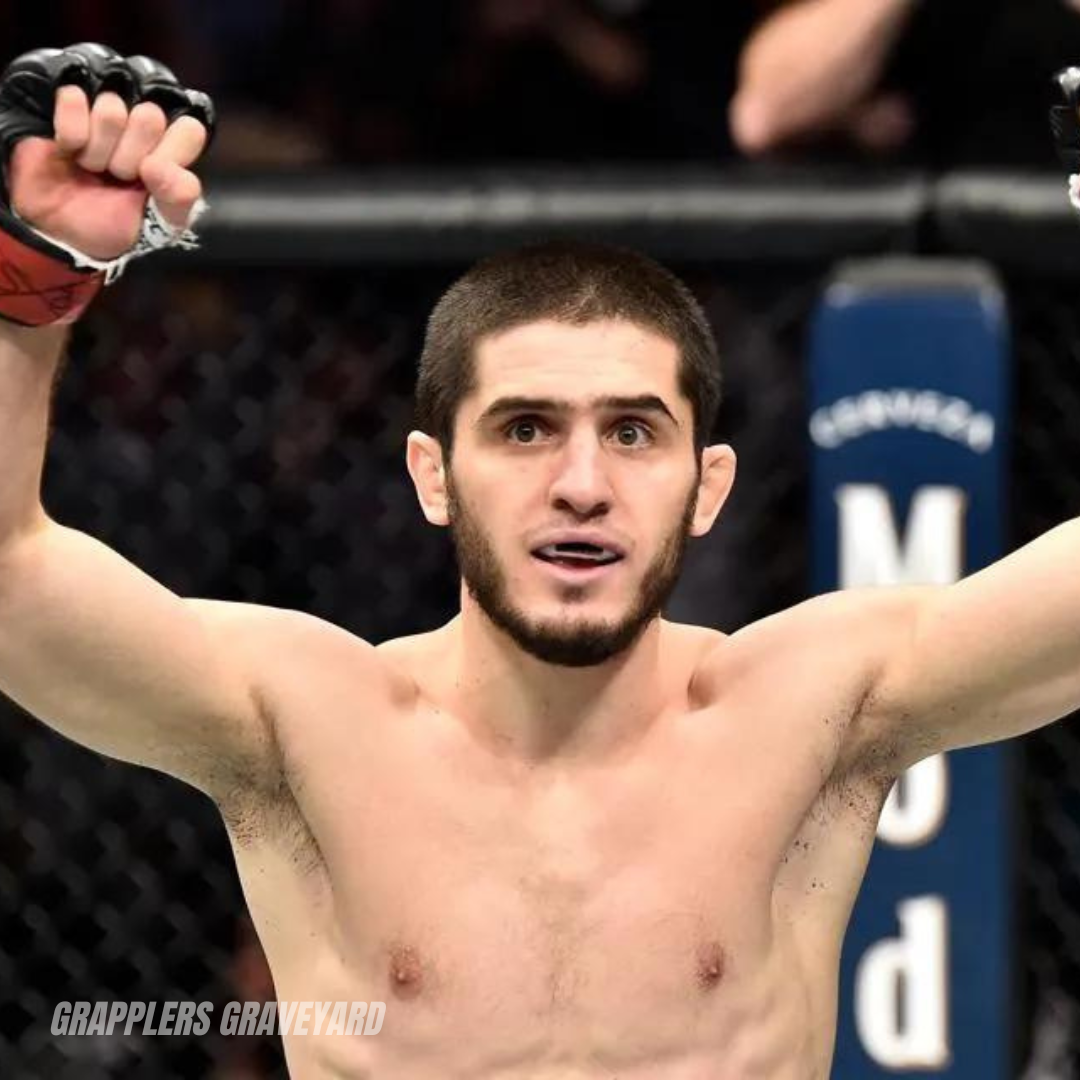 Welterweight Division 
Leon Edwards is the UFC welterweight champion, from the UK. He shocked the world by defeating the former champ Kamaru Usman – the most dominant UFC athlete in recent times – twice. Their most recent matchup was at UFC 286.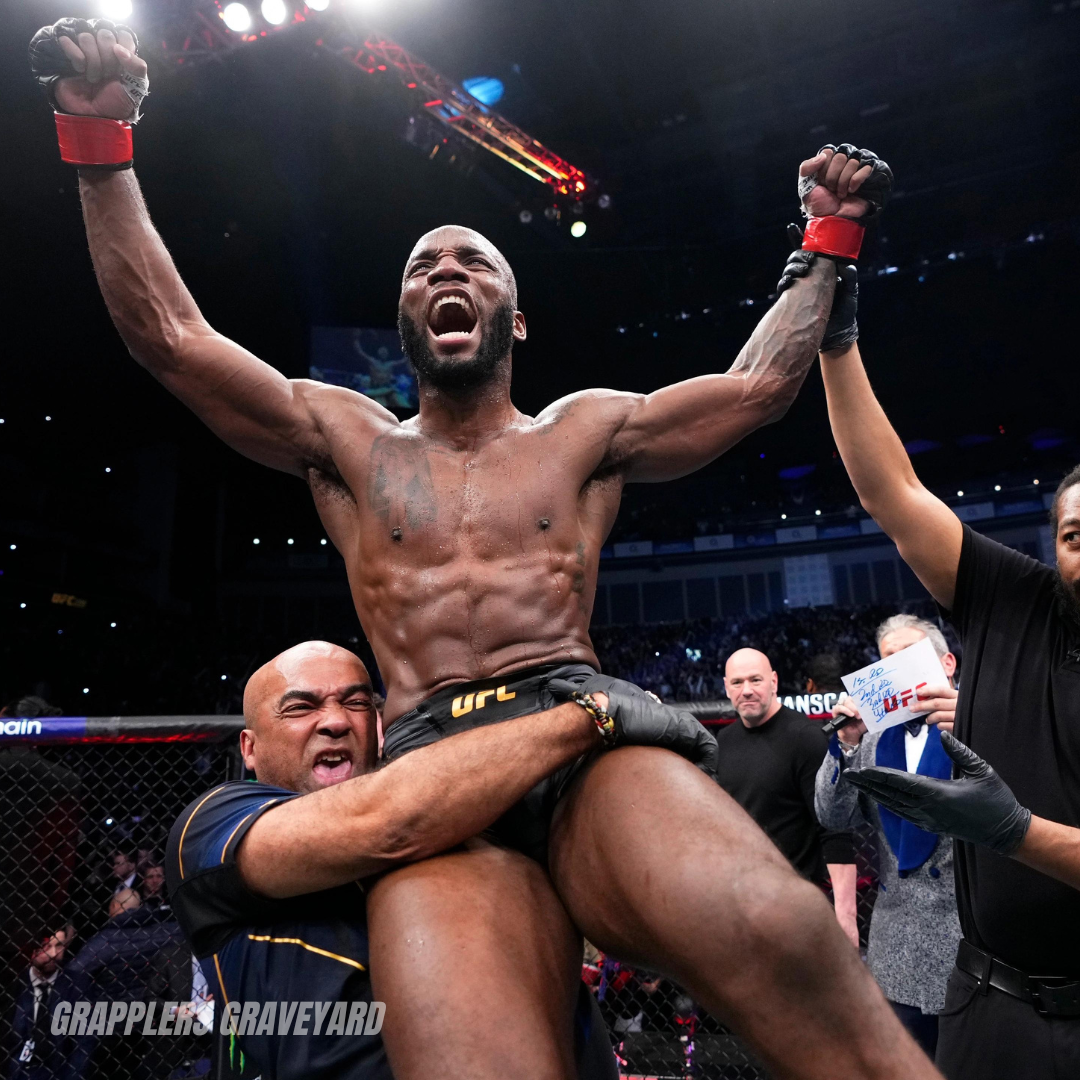 Middleweight Division 
Israel Adesanya is the undisputed kingpin of the 185-pound UFC weight class. Arguably the greatest middleweight ever, the New Zealander has cleared out the entire division and has even beaten several of the top contenders twice. 
As a result, the "Last Stylebender" is the most active champion in the past few years. Izzy had a hiccup when he lost the title to his arch-rival Alex Pereira last year. But he became the middleweight champion again knocking out Pereira cold, just recently at UFC 288. 
He's therefore the first champion in MW history to regain the belt.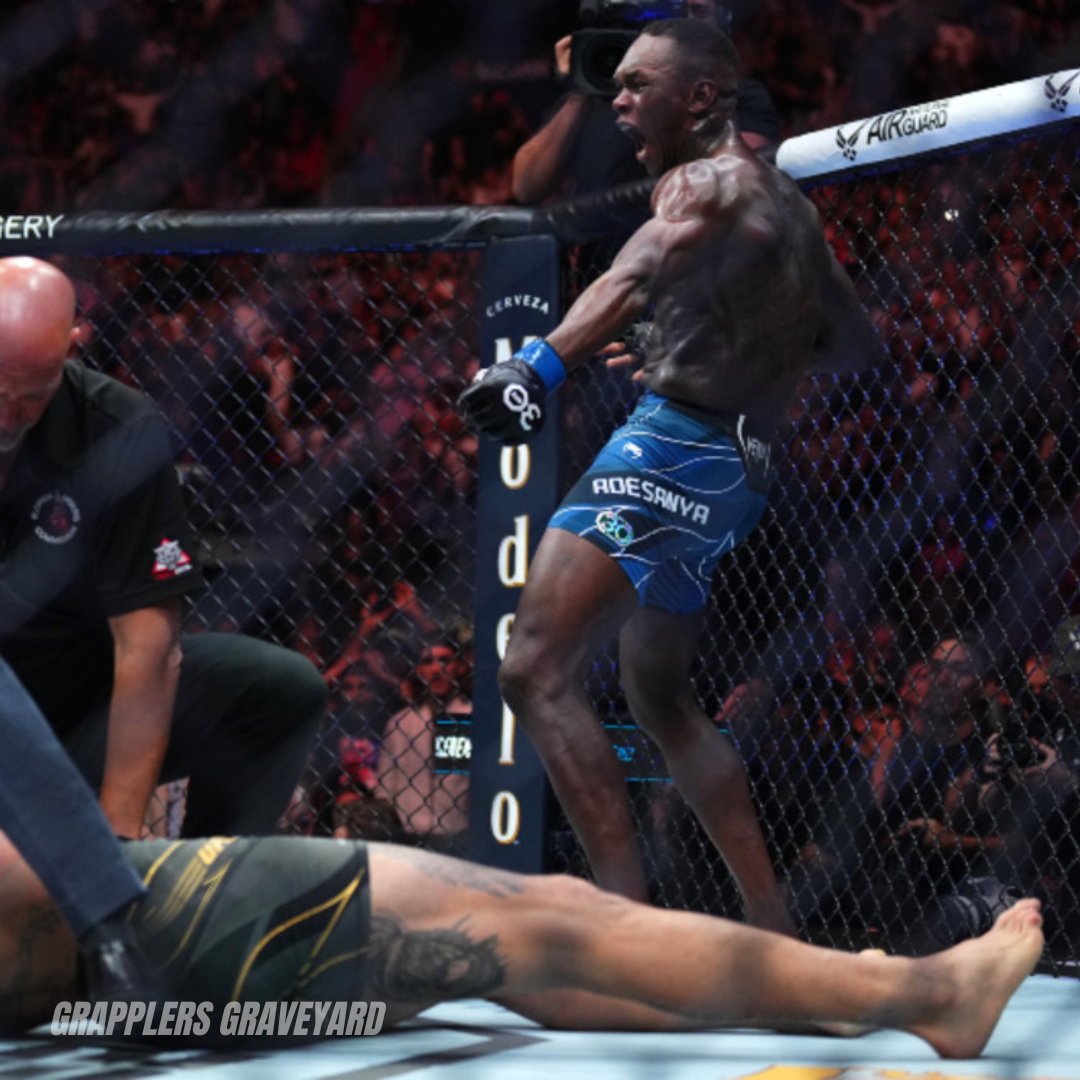 Light Heavyweight Division 
Jamahal Hill became the light-heavyweight champion at UFC 283 by beating veteran Glover Texeira. Hill's victory brought some stability to the light-heavyweight division which was struggling to find a champion for itself. He has not made a title defense yet. 
Heavyweight Division
The GOAT of MMA himself, Jon Jones, is the heavyweight champion of the UFC. He recently won the title in spectacular fashion after it had been vacated by the former heavyweight champion Francis Ngannou. 
Jon Jones made his return to the cage after several years, winning the championship at UFC 285. This was his first-ever match in the heavyweight division and it was against a tough contender in Ciryl Gane. The undefeated Jones would submit Gane in just two minutes to win the 265-pound UFC belt.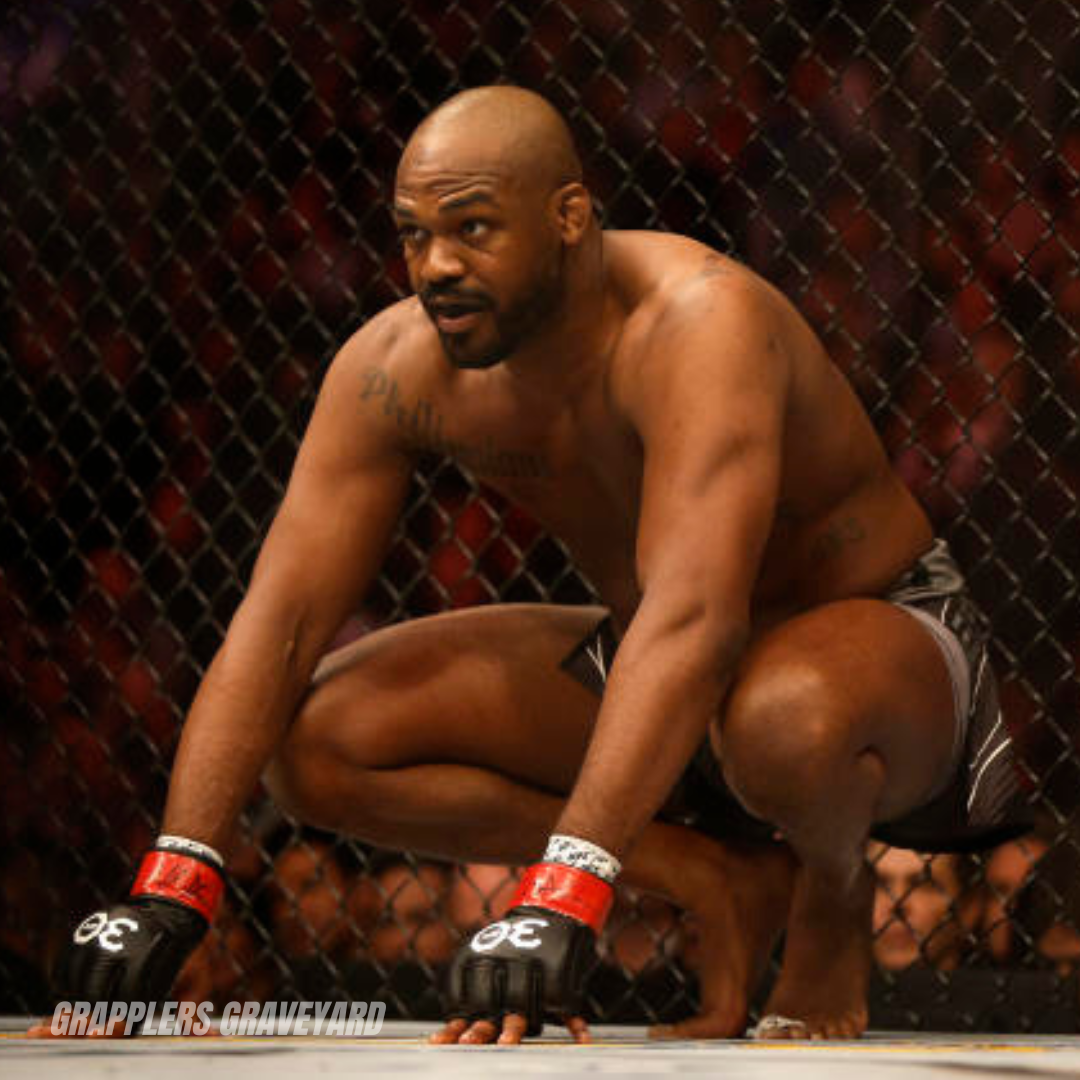 Current Women's Champions in each Division
Below are the women who dominate the female weight divisions and a bit of their background: 
Strawweight Division 
China's Zhang Weilli is the current champion of the strawweights after she submitted the veteran Carla Esparza at UFC 281. This UFC champion has become one of the greatest in the weight class's history and has beaten almost everyone at the top of the division.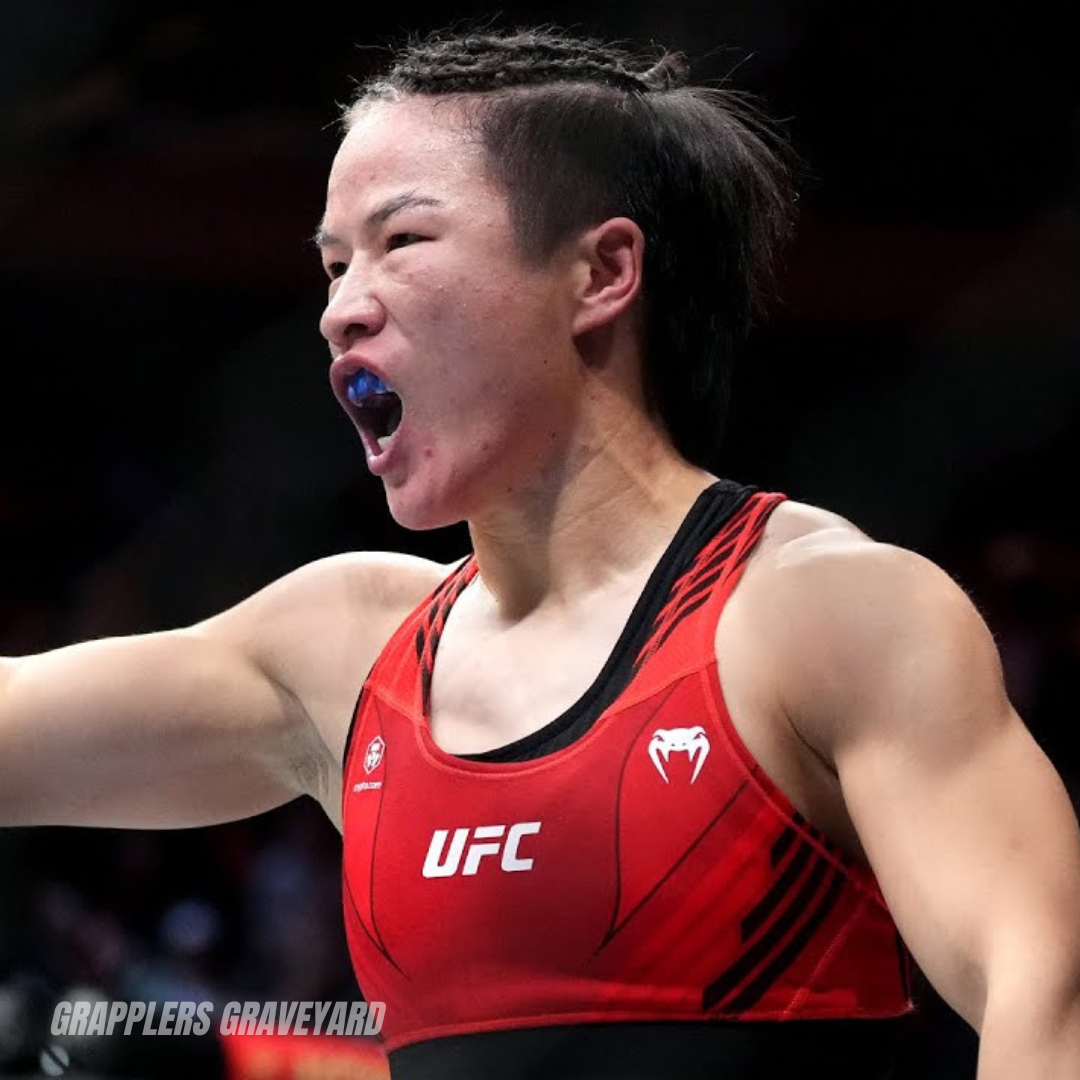 Women's Flyweight Division
Alexa Grasso shocked the world when she defeated Valentina Shevchenko at UFC 285 to become the women's flyweight champion. The Mexican sensation submitted Shevchenko in the last moments of the fight, ending her reign of terror at 125 pounds.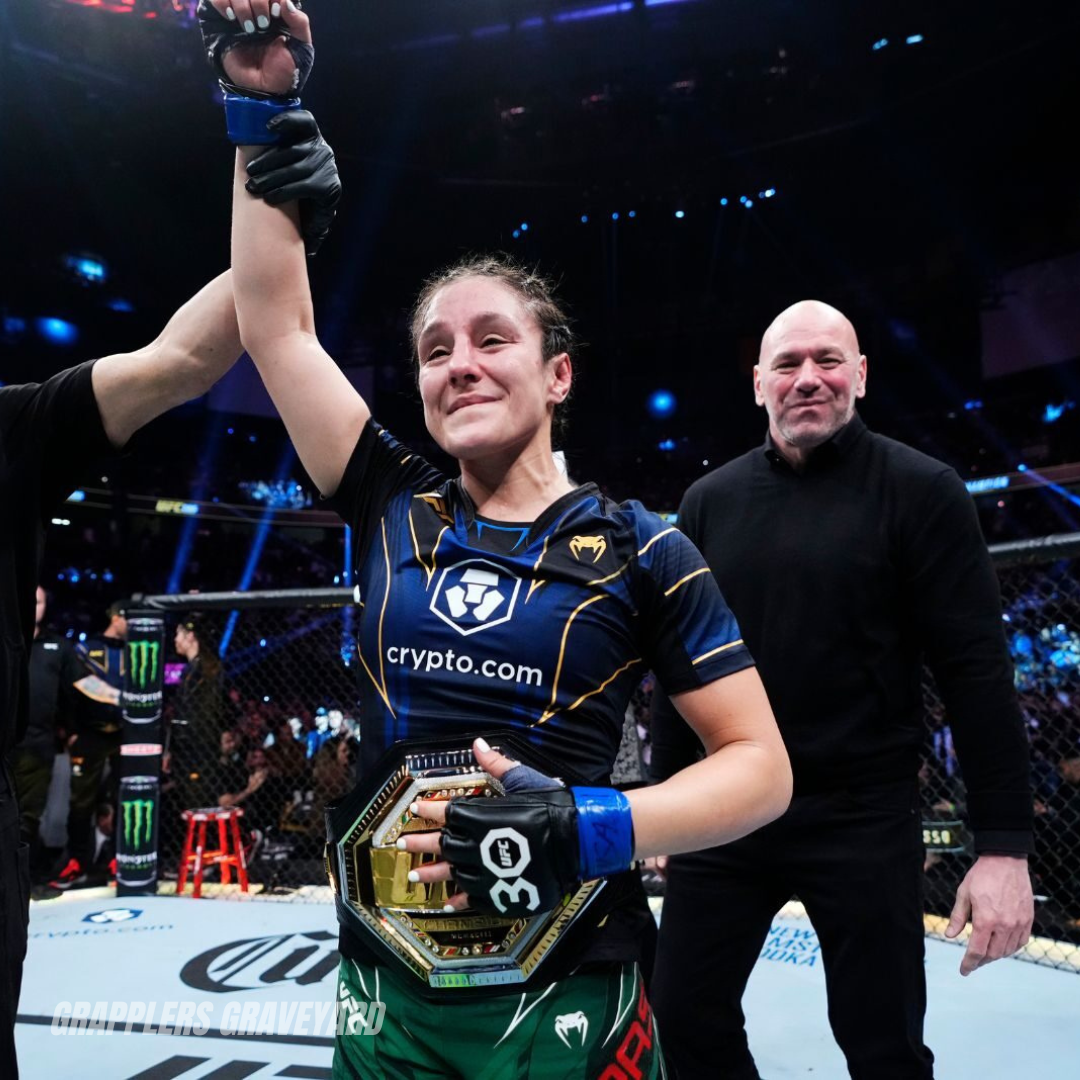 Women's Bantamweight and Featherweight Divisions
For years now, Amanda Nunes has been considered to be the GOAT of women's MMA. This is due to her firm grip over the women's bantamweight title for many years now. The Brazilian fighter has beaten everyone there is to beat. 
The "Lioness" suffered a brief setback at UFC 269 when she lost her title to Julianna Pena via submission. However, she would become the bantamweight champion again after the rematch at UFC 277, in which she outclassed Pena.  
Nunes is the women's featherweight champion as well. She won the title in 2018 after defeating another one WMMA GOAT, Cris Cyborg. After this, Nunes has has two title defense bouts, despite the lack of activity in the division. 
And yes, Nunes is the only female double champion in UFC history.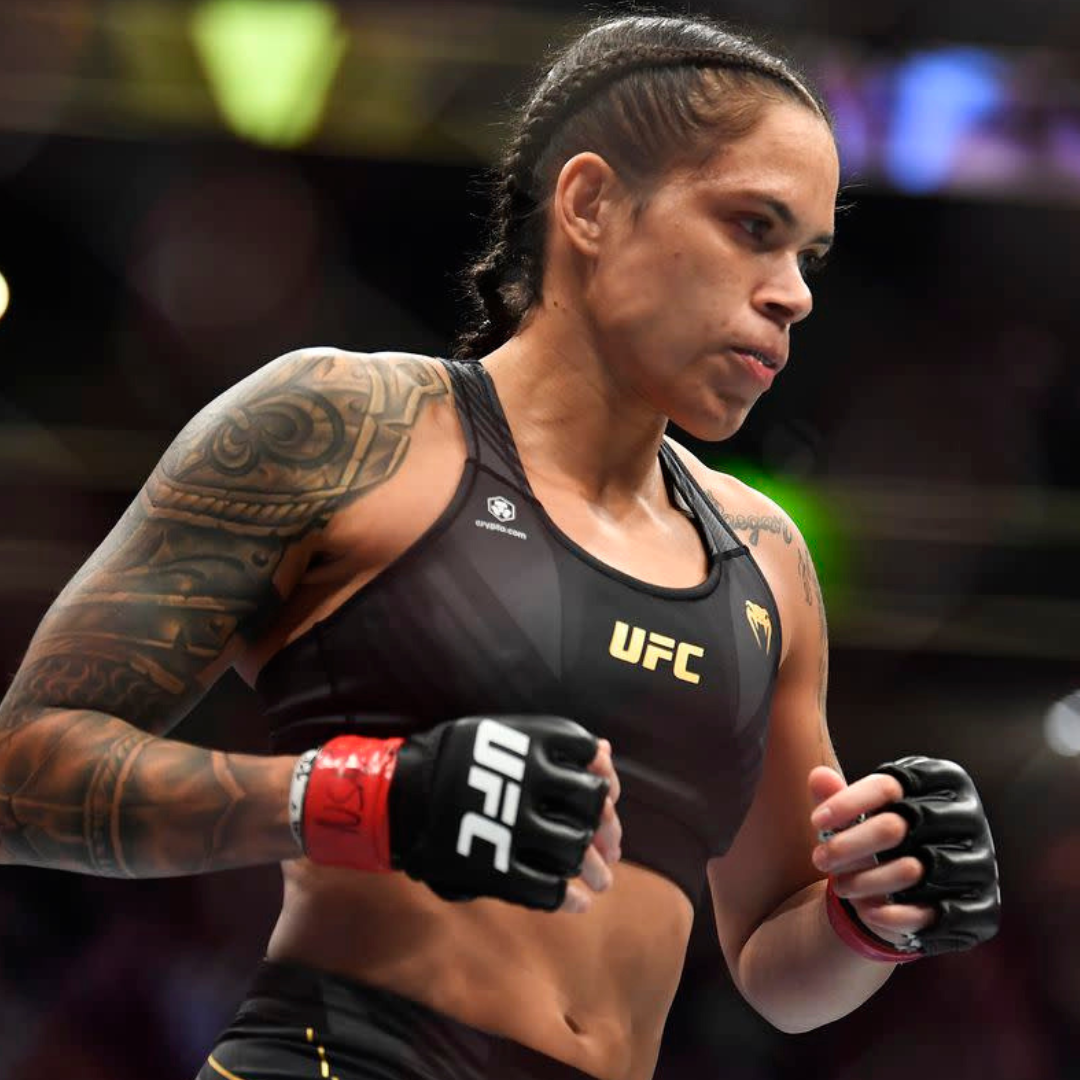 FAQ
The following are some of the most frequently asked questions in regards to MMA: 
What are the Characteristics of MMA Fights?
There are several important characteristics of an MMA bout. There are three rounds for non-title bouts and five in the case of a title fight. Each round is of five minutes and a fighter can win by either finishing their opponent or winning the decision. 
There is a set of rules and regulations to be followed in the cage. For example, the fighters cannot hit each other on the groin, and they cannot kick a downed opponent. They also have to wear the designated gear.  
Fighters also have to be within the weight limits at the weigh ins and to do this, they often go through extensive weight cutting. If they fail to make weight, they lose some of their fight purse to their opponent and if it is a title fight, it is usually turned into a non-title bout.  
What Martial Art should I focus on if I want to be in the UFC?
If you want to pursue mixed martial arts as a career, make it to the UFC, and become UFC champion someday, know that there isn't one path for doing this. All the UFC fighters are well-versed in mixed martial arts and they usually specialize in one of those arts. 
The two major areas of a fight are striking and grappling. To enhance the former, you have to build up your standup combat skills – Muay Thai, Karate, and Taekwondo can help. For the latter, you can try BJJ, wrestling, Sambo, etc. These will help build your ground game.