Father's day, birthdays, or Christmas are all times when we can show the fathers in our lives that the hard work they put in does not go unnoticed. Show appreciation for them by getting them a gift they love during the holiday season! Here are 12 gift ideas for a dada that trains jiu-jitsu!
14 Jiu Jitsu Gifts for Dad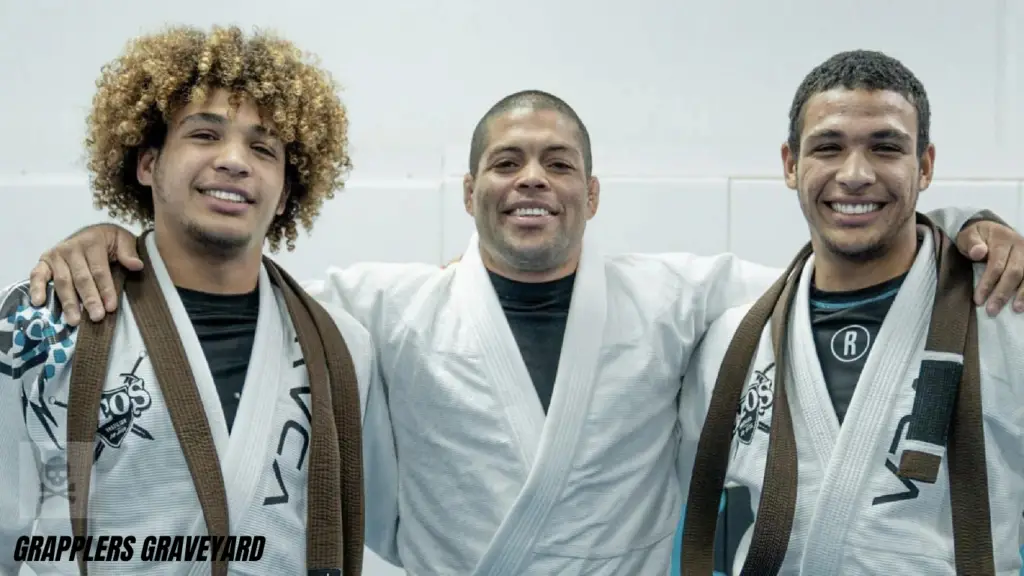 1) Gi's
 The most important thing that we will need in jiu-jitsu is the traditional kimono called a Gi. Jiu-jitsu gi's are excellent gifts for dads who trains BJJ during the holiday season. Typically we have a rotation of two gi's so we always have one that is clean to train with during the week but the more options we have the better!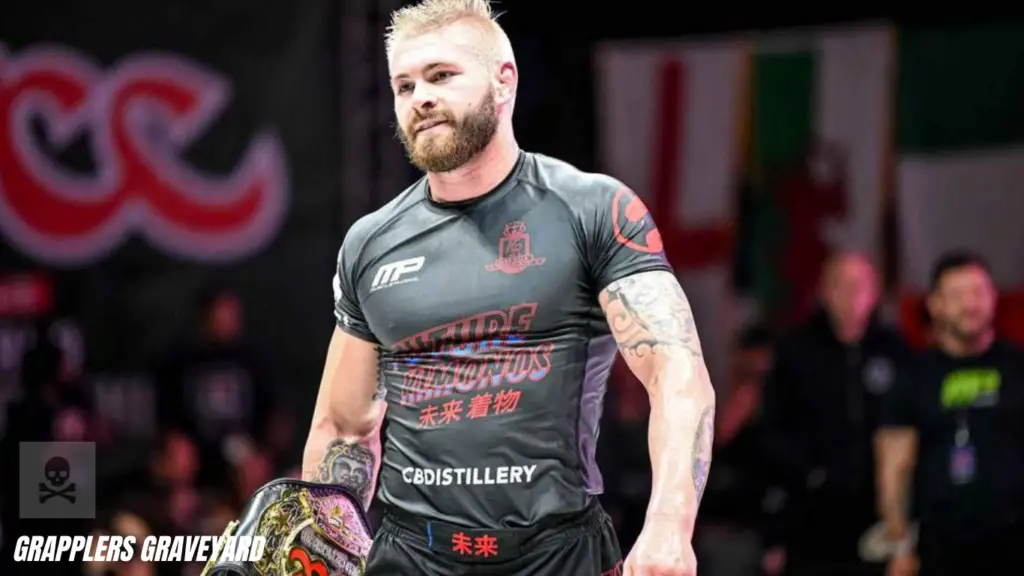 2) Rash Guards & Shorts
Rash guards and MMA shorts are also great gifts to get a jiu-jitsu dad during the holiday season. The rash guards and shorts are important for the no-gi grappling style that most people train in when taking on the sport of jiu-jitsu! 
We love what Future Kimonos has going on with their gear and wouldn't recommend anything else! We wrote a review of their products back when we attended ADCC! Although the product is a little more on the pricey side, the quality of the material is unmatched! Your dad will not only love the feel of the product but will love the way they look on him!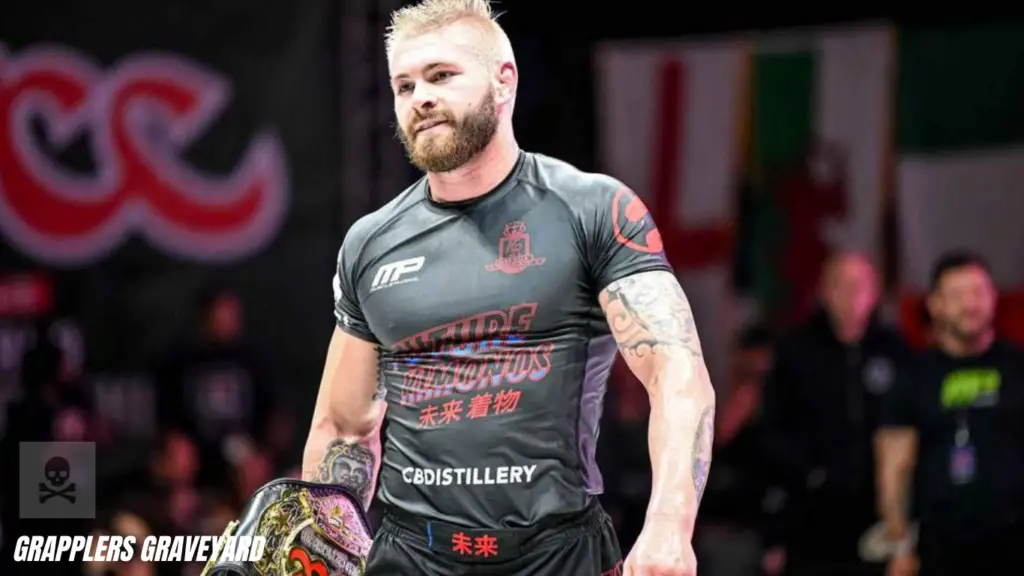 3) Seminars or Video Instructionals
One thing that is common for people that train jiu-jitsu is the desire to get better at the sport! 
The only way we can get better is by training more or watching the best in the world pull off the moves they do! Jiu Jitsu X courses are a way to learn from some of the best in the world from the comfort of your own home! We have bought a couple of courses from some of the instructors we know and it was well worth the investment! 
Go ahead and ask your dad who they want to learn from and we are sure you can find their instructionals!
Something that hugely impacts our longevity in the sport of jiu-jitsu is truly taking care of our bodies and treating them like our temples. One way to prevent injury is to stretch, hydrate, get good rest, and wrap it up with proper supplementation.
A great gift idea for your dad during the holiday season would be to get him instructional videos for Yoga! This could be a fun activity you two do together or something he can pick up separately! Keeping yourself nimble and flexible has a game-changing effect on how well you perform and how long you can keep injuries from creeping in!
If you get them this it might be nice to get him a cool-looking yoga mat while you're at it!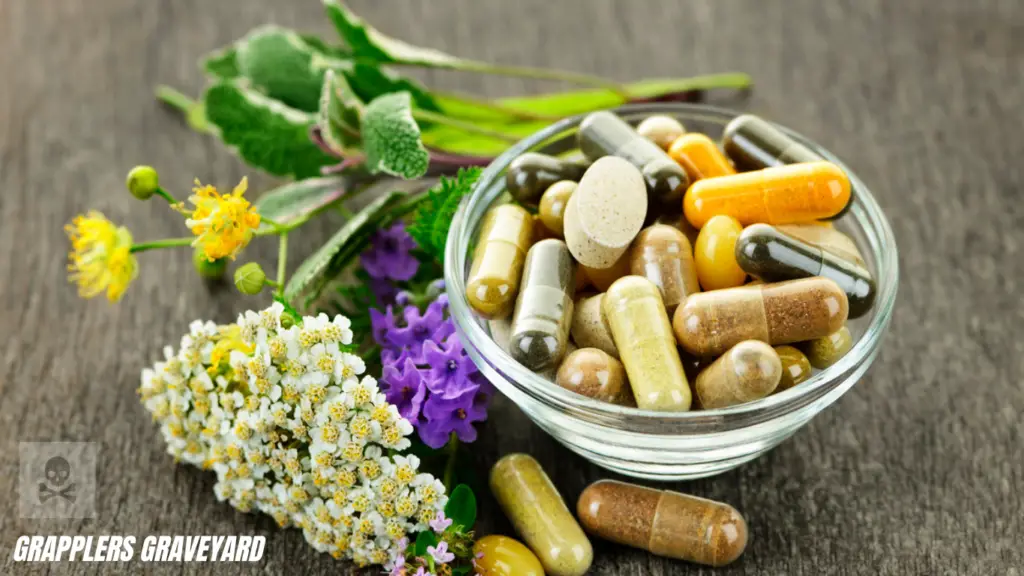 4) Supplements 
Supplements are a huge part of staying at our peak so we can get the most out of our training sessions! A great gift to get your dad who practices jiu-jitsu would be to get them supplements that can help with several issues that arise when training BJJ.
 Chances are your dada is a bit older in age and we know a common issue when you get older is joint and muscle discomfort. Supplementation can be a great way to help alleviate those issues and have you feeling 23 again!
We find ourselves constantly training with little aches and pains that are easily alleviated with proper supplementation! Here are some that we recommend you check out and consider getting someone who loves to train jiu-jitsu!
For Pain Management, Joint Pain, Or Muscle Soreness
CBDmd – CBD, CBD Cream or Delta 9 Gummies
Phytochet – CBD oils
Other Supplements
Mat Fuel 
This is a pre-workout specifically designed for people who train Brazilian jiu-jitsu and provides us with the necessary energy to easily get through workouts! The best part is that we do not experience any kind of jitters when taking the supplement and it supplies us with an immense amount of focus throughout the class!
Protein Powder For After Training
Jocko Fuel
One of the more popular figures in the jiu-jitsu community is a person named Jocko Willnik. The former military commander loves to train jiu-jitsu and has built products around his love for nutrition and the sport! 
Jocko Fuel offers a number of products ranging from everyday supplements to high-quality proteins with no junk on the ingredients list! 
Naked Nutrition
Protein is something we go through pretty often. I love getting protein as gifts because it eliminates the need to go off and make a trip of my own! Check out Naked Nutrition! Having the right protein for after workouts is key for your recovery after a tough training day!
Creatine
Creatine is a supplement that allows the body to recover faster and allows us to get the most out of our bodies when training! A nutritionist that we recently spoke to told us to continue using this supplement so we know that getting creatine would work as an excellent gift idea!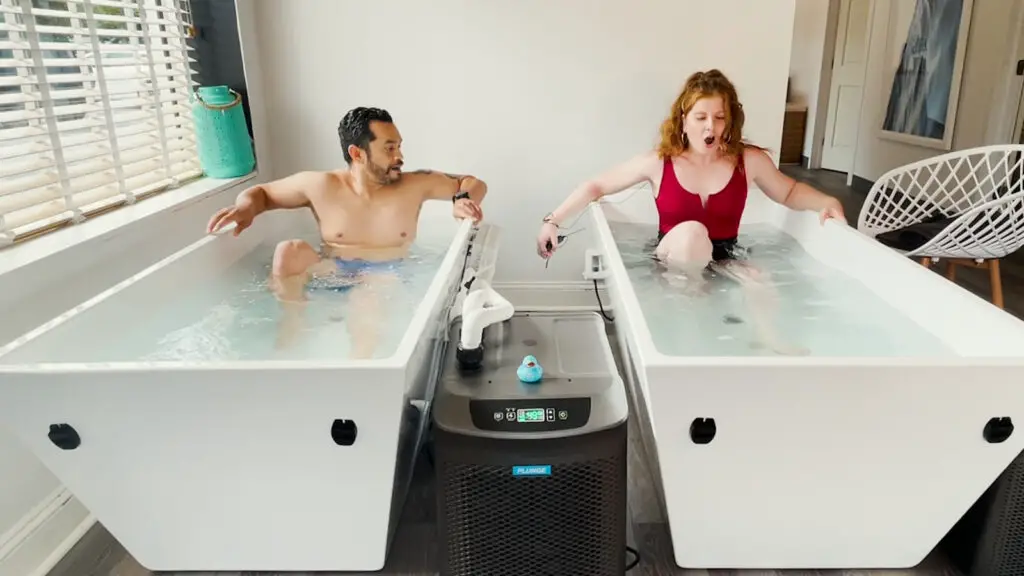 5) Cold Plunge Tub 
Something that we have recently gotten into is going and doing cold therapy as a way to keep our bodies fresh. The interesting thing about Jiu-jitsu is that there is no dedicated "season" so we have to create one for ourselves as athletes. A huge component as we get ready for the next year is keeping our bodies healthy and doing everything to prevent injuries from occurring! 
We played sports all our lives and always found ourselves jumping in ice baths after long practices that were hard on the body! Ice baths were a great way for us to shock the body and force it to kickstart its recovery process!
A cold plunge tub is a great way to get the added benefits of doing cold therapy while at home without having to buy ten bags of ice (which would cost around ~$85 every time)! The great thing about the cold plunge tubs is that the water can be cooled on demand and it filters itself so you will never have to drain the tub!
Chances are if you are looking for gifts for your dad who loves jiu-jitsu they probably do more exercise than normal! You may also fit this category. We highly recommend cold plunging for those that are training or lifting weights regularly! 
Check out their latest pricing now!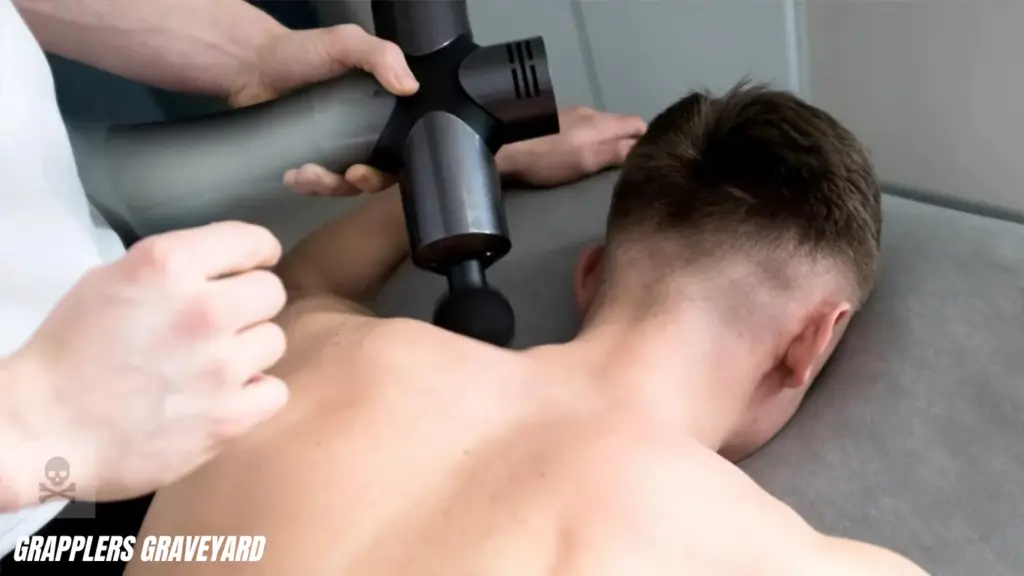 6) Massage or a Massage Gun
Throughout this article, we have discussed the challenges we go through as a grappler regarding muscle soreness, fatigue, and joint pain. Another great first for someone who trains actively is a massage gun that can help alleviate some of that pain! Some of the best can be found on Amazon!
7) Durable Jiu-Jitsu Bag
We have yet to find a specific company that makes great jiu-jitsu bags and will continue to be on the hunt for someone that does. For the time being though we have been using a Nike duffle bag that does the job just as well! We bought ours through amazon and use it almost every day!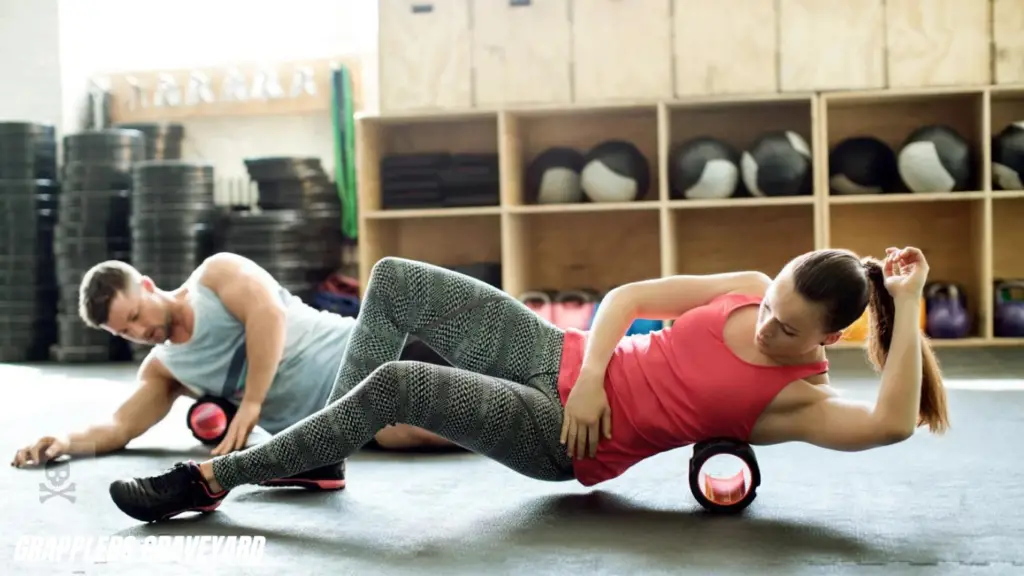 A foam roller and a massage gun combo are what we are looking for this holiday season! Sitting at our desks for 8 hours a day and training almost 5 days a week leaves our back feeling very tight! This is a great way to alleviate that tension.
9) Electrolyte Drink Packs for Training
Staying hydrated and getting electrolytes into our system is a way to stay at our peak and prevent us from crapping! A great stocking stuffer idea for people who love jiu-jitsu would be to get drink packs for our training!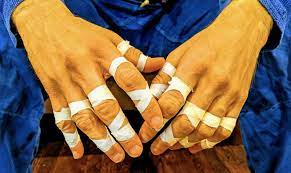 11) Knee Sleeves
Getting knee sleeves helps with mat burns and protects us from injury. When practicing jiu-jitsu it is common to get caught in a position where our knees can get exposed to injury. Having one of these in our gym bag is a part of our essentials. If your Grappler does not have a pair of these, we highly recommend you get them a pair!
12) Headgear
Headgear can be very important for a grappler to get their hands on. Headgear helps prevent cauliflower ear, a common ear deformity that occurs when the cartilage of the ear is damaged. As wrestlers, judo athletes, MMA fighters, or jiu-jitsu practitioners, we risk this happening You can find great headgear on Amazon.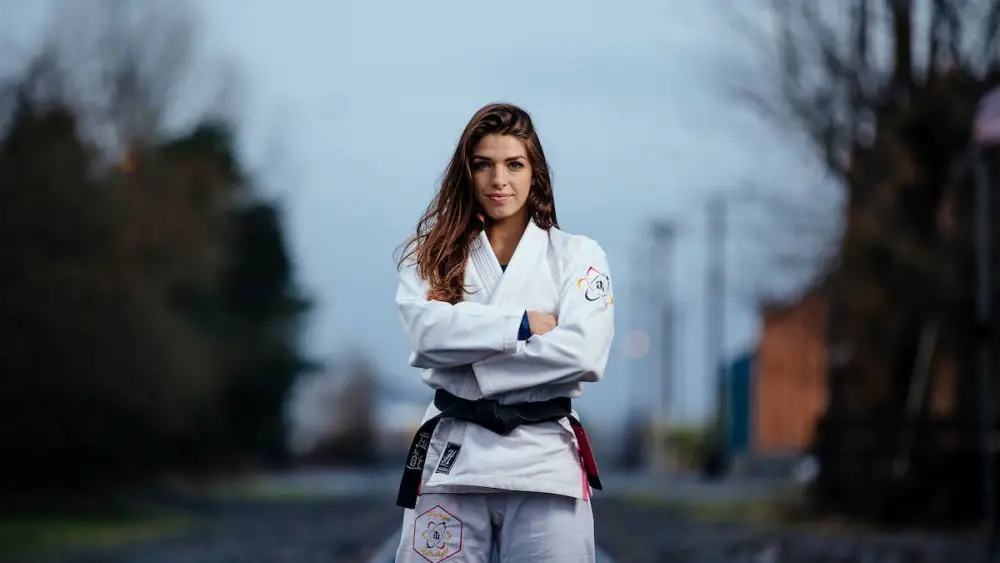 Truthfully you know that if you train jiu-jitsu you probably do not shut up about how much you love the support. Loving jiu-jitsu makes you want to share to others how wonderful and amazing the sport we participate in truly is. What better way to start a conversation than to have a nice hoodie, shirt, or hat that shows the world that you are a certified badass?
BONUS
Laundry Soap
This may sound like a weird gift to get someone but you'll have to just trust us on this one… The amount of laundry that we go through is pretty ridiculous. With the amount of laundry, we go through and the amount of soap we go through does add up, getting us a good supply will save us some time and money along the way!
Mouth Guards
You can get some awesome custom mouthguards with impact! Keeping our teeth in excellent shape and not compromising our safety is of the utmost importance! Check out their site for their latest pricing and get your BJJ lover a custom mouthpiece!
In this article, we provided 10 great ideas for jiu-jitsu dads! We even threw in a couple of bonus items if you wanted to go above and beyond! Make your dad feel special for the holidays, his birthday, or fathers day with an item from this list!